This tip might sound a little horrible to some but I like to go driving through the cemetery and looking into the waste baskets. A deflated helium balloon makes a great wrapping paper and there is always a ribbon attached to it. Or you could get some lovely plastic flowers.
After certain holidays you can find some holiday decorations there too. The loved one's who are visiting will often throw them out when changing to new flowers or decorations or the cemetery workers come along and throw things out, like a deflated balloon.
I would NEVER take ANYTHING off a grave. But if it's in the waste basket, it's better that someone else gets enjoyment, and use out of it than it sitting in a dump.
By Christina from KCMO
June 21, 2006
0

found this helpful
Just how frugal am I? As a confessed "dumpster diver", I have taken my passion to a whole new level.
I am an avid gardener already and spend hours picking and canning vegetables. However, it occurred to me that the local grocery store throws away bruised fruit and spotted veggies everyday that I could put to good use if I prepared them right away. I met with my local produce manager and, while he gave me an odd stare, he agreed to call me once a week after he pulled un-sellable produce from the shelves.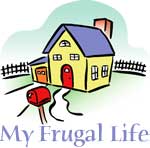 The first week, he helped me load my van to the brim with boxes of ripe avocados, bruised peaches, overripe bananas, etc. I set aside several hours to freeze the bananas, to be used later for banana bread. I made guacamole for my family with the avocados and made peach preserves with the bruised peaches.
As the weeks went by, I learned to make most anything out of the gleaning! The produce manager and I developed a friendship and regular system and I fed my family well! I obtained produce items that I would've never even thought to buy like mangos, rhubarb and ginger. With these, I learned to make all sorts of jellies, pies, cobblers and dried spices.
If you have a little time and a frugal mind, you can decrease your food budget and increase your family's palate. Try talking to your local produce manager when you see him in the aisles. You may get an odd stare... and a trunk full of groceries!
Shealynn from Kansas City, KS
Do you have a frugal story to share with the ThriftyFun community? Submit your essay here: http://www.thriftyfun.com/post_myfrugallife.ldml
Lately, I've been hearing and reading articles on dumpster diving. It's something I'm really willing to do it since it helps reduce waste and many other reasons. The thing is where are some good places to look for food, clothes, random things, etc.? When is the best time to go? And if you know of other helpful information, please do share. I know already it's illegal where I live. Thanks.
By ChildGoddess from Kenora, Ontario
Answers
June 10, 2010
0

found this helpful
Please don't pick food from dumpsters, you could get deathly sick if you eat any of it.
June 10, 2010
0

found this helpful
I've saved some fantastic things from the land fill including an antique ball and claw foot book case! It had a couple of scratches, but nothing that old english wouldnt cover up!
I just recommend that if it's from a neighbors house... wait until everyone leaves for work before poking through any discards.
June 11, 2010
0

found this helpful
I wouldn't take anything out of a dumpster that I would actually have to move garbage to get at. In the apartment complex that I live in when people discard a piece of furniture they set it beside the dumpster, and in a matter of time somebody has taken it. I also wouldn't take anything upholstered out of a dumpster. If it is sitting beside the dumpster that is another matter.
In SD a lot of cities have a designated day where the city will go around and pick up large items of whatever that a person wants to get rid of. This is done free of charge as long as you have sitting curbside. It is also a well known fact that people driving by will stop and rummage through your pile of stuff and if they see something they want they take it.
June 11, 2010
0

found this helpful
Our area just had major flooding in the basements. I would not take anything from a dumpster or from the curb. Could be contaminated with things you don't know. Yuck.
June 11, 2010
0

found this helpful
All of these are great ideas, including the cautions. My Dad had a business which created waste [plastic scraps, large paper bags], which he took to the land fill himself about once a month. He used to look through stuff and got things like a great waffle iron he cleaned and used for years [pre non-stick years]. He had a great waffle recipe. He collected bike parts and made new bikes for kids in the family. Spray painted them to be all same color.
Recycling centers will sometimes let you take things for minimal charge or none. Depends on how it's done in your area. A walk through an area on garbage day will sometimes be fruitful. Things along side or just on top of can. I wouldn't put hand in garbage can, for health reasons. Businesses often put things outside in industrial areas. You can ask if you can have something.
June 11, 2010
0

found this helpful
In my area people can't get into landfills anymore to pick through stuff.
June 11, 2010
0

found this helpful
First you should probably check into your local regulations about removing stuff from other people's dumpsters. It's a lot more legal then most people think, although it is very illegal in some areas.
Thrift stores are good, and grocery stores, or just keeping your eyes open when you're walking around (I've found a lot of jewelry material this way).
Please, to keep up the rep of the rest of us, respect people when they ask you to leave, and if possible leave a place nicer then when you got there.
June 12, 2010
0

found this helpful
It's a shame the waste in this country with so many homeless and hungry people. Grocery stores and wholesales clubs throw away hundreds of dollars of good food every day. Anyone working at these places know what I mean. The warehouse club I worked for would throw it away before they would reduce the prices and sell to employees.
They could donate food to shelters but they say they could get sued if someone good sick. I admire people who dumpster dive but where I live it's illegal and it's even illegal to place items outside and beside the dumpsters. When I was a child our family went to the city dumping grounds and brought home canned foods. If it weren't for that place we'd been close to starving.
June 13, 2010
0

found this helpful
Since it's illegal to do in your area I would suggest against it and, as others mentioned here, because of health safety issues so that's something to consider, too. Find out if it's legal to take items set out for collection "that are not in trash cans or dumpsters" though ;-)
I've found great finds outside of dumpsters like an almost new really nice and perfect colors for my home room size oriental rug (vacuumed and cleaned with carpet cleaner before bringing it in my home), a really nice six foot tall silk tree, oodles of nice planters, dishes and one time even almost three six packs of unopened Budweiser beers in bottles in a paper grocery bag (the tenant had been evicted and landlords can not keep anything for themselves). All these items plus more were set outside of dumpsters :-)
Another thing you can do is get to know managers at your local various stores and let them know you would appreciate if they would call you before throwing away certain items that you might be able to use. As long as it's not against store policy you'll find that many managers will be more than happy to give away rather than throw away :-)
I would not suggest taking any item that is upholstered (sofa, chairs, mattress, etc) because you don't know if there might be cockroaches or mice or other creatures in them :-o And if you find clothing be sure to immediately put them in the washing machine in hot water and a little extra soap!
October 8, 2010
0

found this helpful
I love free stuff! I haven't crossed the line of dumpster diving for food (like behind supermarkets though). I make my own dog food for my 2 dogs. The other day, the supermarket was out of giblets, and the butcher told me she just threw a bunch out yesterday. It crossed my mind to come back and dive for them. I don't have the gall to do it, plus I think my boyfriend would be disgusted.
I just ate when good things go to waste. I've certainly rescued a lot of furniture, knick knacks, and i have an online bookstore with 600 books and counting (mostly found for free and rescued from demise.)
May 5, 2014
0

found this helpful
Here are some thing that you can do to find free items to recycle. First join your local recycle group and join. People give away many things like clothes, shoes, household items. Even washers dryers etc... People have even gotten car parts from this group. And house plants and perennials. Scrap wood garden items etc. To find if you have a group in your area put your county and state in the internet search along with the work freecycle. Chances are there is one in your area.
Answer

this Question

...
December 19, 2011
0

found this helpful
Please help me if you can. I live in Australia and I'm also new to this site. I have never heard of dumpster diving. I know I don't get out much, but this is new to me. By the way, your site is great!
By Nancy from Sheidow Park, So. Australia
Answers
December 19, 2011
0

found this helpful
Dumpster diving is when somebody looks in dumpsters or trash cans for usable items. Also just walking or driving along the street if people have put furniture, etc. out on the curb with their regular garbage.
December 19, 2011
0

found this helpful
When you dumpster dive be very concerned about what ma lie underneath. this is one way bed bugs travel. no matter how clean people are they may still have these or other bugs. so debug the furniture before taking it into your home. below is a picture off the internet on what to look for.
The bugs are the size of an apple seed, reddish brown and as you can see, they leave black marks where they have been. if you get bit by one, it looks like a blister at first and they itch real bad. most likely you will see 3 bites in a somewhat row. the only way to get rid of them is with high heat.
December 20, 2011
0

found this helpful
If you decide to dumpster dive check with your local government agencies first because it's illegal in many places. Besides bed bugs you can also bring in cockroaches, mice etc in stuffed type items like pillows, sofas, chairs, mattresses and box springs. You can indeed find some really good, safe to collect treasures when dumpster diving though; just be sure to wash and/or sterilze everything before bringing the safe ones into your home.
I've never actually gone inside a dumpster but I've found some great things left next to them or next to trash cans like an oriental rug, a really nice silk tree, pots for plants, a small storage cabinet, glass dishes and once even found a box of three six packs of unopened beer in glass bottles whose 'born on' date was only a couple of months before. I guess the person who left them along with other items in the box had decided to quit drinking - LOL ;-)
December 20, 2011
0

found this helpful
If you rummage around a dumpster (giant trash receptacle) you may be cut by broken glass or other items. Not a good idea. It's a cute phrase, but please don't take it literally.
December 20, 2011
0

found this helpful
It would be going into a giant rubbish bin and rummaging about to find (maybe) something useful. It is a gross habit, and here in the U.S. south east, some will even bring their kids to join in. I find it a low class high risk thing to do and even tackier to involve children.
December 21, 2011
0

found this helpful
In the US we have large metal receptacles we call dumpsters for the collection of trash waiting to be picked up by trucks to be hauled away. Some people go through these dumpsters to salvage items that may be of use to them-these we refer to as dumpster divers. This may be more information than you needed, but hope it helps you to understand.
December 21, 2011
0

found this helpful
Furniture in the garbage is one thing I would not recommend taking into your home because that's how bugs travel, but sometimes you can find some items that can be of value to you that were not as valuable to the person who threw them away.
I have found dishes, jars, luggage. Someone once got a new car and threw away their old tires, rims and all. I got a whole set of tires for my car and my only cost was picking them up. After someone has had a yard sale, check their garbage that night before it gets picked up. Many items can be salvaged and if you think it's good, but don't want it yourself, you can sell it and make a little money. Clothes and rugs are another place where bugs hide but they can be cleaned a lot easier than furniture. Shake them out well before bringing them into your home or putting them in your car. Wash them and dry them with high heat before wearing them.
December 21, 2011
0

found this helpful
KLS8800, I am sorry but unless you've personally asked the type of people you mentioned here what their circumstance is as to why they climb inside a dumpster and sometimes with their children, well, I will pray for you that you never find yourself in the position where you or your children ever have to do such a low class and tacky thing.
Has it occurred to you that the type of dumpster diving you're speaking of might be for food, clothing or simply trying to collect bottles and cans or other items to sell to earn some income? A Blessed Christmas to you!
June 25, 2014
0

found this helpful
May God bless those who strive to be resourceful in unconventional ways. Also, may our Creator give a swift kick in the caboose to those who judge them!
Read More Answers