This post is because of thoughts of how frugal, caring women usually put themselves last. Everything is so expensive these days.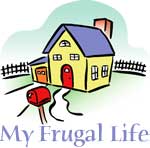 If you have children, there are their needs to be met, school supplies, clothing, food, then there is the rent or mortgage, the never ending utility bills, and on and on.
I think back to the days when I was in dire circumstances and had four children to care for. I had one pair of shoes, with holes in the soles, I could not afford to buy another pair, as I had to see to food and clothing for the children.
Things are much better now! However many women still operate on the 'burnt chop' syndrome. That is, if one chop burns when the family meal is cooked, guess who takes the burnt one? Mom!
Ladies, take care of yourselves, do not put yourself last all the time. I know it's difficult at times, but a sad, struggling mother is not good for the children. Your self esteem goes way down, you feel dowdy and somehow on the outer of society.
So, if there is a class you want to do, and you wonder if you should spend the money on yourself, yes, you should! Everyone needs company, and learning. Do you deserve a new tee shirt? Yes, you do! These do not have to be huge spending, just something to make you feel, "Hey, I am a woman, an individual. I am not last in the scheme of things."
Your job is to do your best, for you, as well as the people you are responsible for. Blessings to all those great mothers (and fathers) out there.
By witchwood from Melbourne, Australia
Do you have a frugal story to share with the ThriftyFun community? Submit your essay here: http://www.thriftyfun.com/post_myfrugallife.ldml