October 1, 2009
0

found this helpful
Thanks! These are from the Crystal Lights, generic or store brand with the little tubs inside. They generally have 5 inside, but the littler ones generally have 3 inside.
I have found, to my absolute dismay, that VA does not have an effective recycling program, and believe it or not, I would have to throw these out or use them for something. Well, you all know what I am doing!
I use them for leftovers, which freeze really good, too. You can also make a bank out of them, dividing them by pennies, nickles, etc.
Come Christmas, they are perfect for keeping fragile things safe inside packages.
They can be filled with rocks and used for shelf supports if you need a shelf to hold up a microwave, books, canisters, planters, knickknacks, or a collection. You can paint them or cover with kids photos, (cover with clear plastic sheeting like a sheet protector if they are going to be by the stove to prevent grease splatter), contact paper, fabric, or stickers.
Keep your intimate products private in your luggage or overnight bag. It's also great for makeup brushes and combs/brushes, toothbrushes, etc.
Use them for first aid kits in the car, for coins, keeping office supplies or camping gear dry.
Put it in your cupboard to make a "safe" that no one would think of looking for valubles in (just make sure you don't donate it to the local food bank)!
You can use these for just about anything that needs to be tall, secure, etc. I hope this helps you all come up with your own ideas! Sandi/Poor But Proud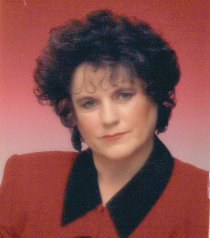 October 2, 2009
0

found this helpful
Hey, Sandi! I've seen this picture before but guess what I noticed this time and it's kinda cool? Look at your bangs just above your right eye (left in the picture) and two different strands seem connected in to a slightly rounded point and if you follow them both going up towards the center of your hairline, well, it looks like the shape of a heart with little line in it! I know, sounds weird but I got a smile out of it ;-)