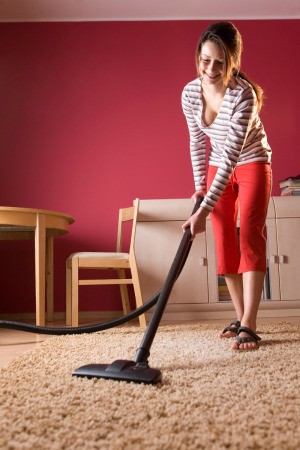 When my husband and I purchased our home we were buying carpeting for it. The store that we bought it at had us attend a carpet seminar to see a movie about how carpet was made and to discuss the best carpet for our purpose. It really made it easier to decide what to buy.
The most beneficial thing that we learned was not to run around the house barefooted or in our stocking feet, there is salt in your body and it comes out through the feet and will stain your carpet quicker.
Also when you see a spot, clean it right away. This has worked for us over 31 years. We have only replaced the carpeting once, only because we were tired of the color. Keep a pair of slippers handy, so when you come into the house, you can take your shoes off and put on your slippers.
By Lillian from Beaver Falls, PA
Comments

Cyinda
Bronze Post Medal for All Time! 213 Posts
March 6, 2008
0

found this helpful
Yes, This is what I've always heard... But there's one more thing, & that's WHAT KIND of carpet you buy also affects how long it will wear. I bought a home that had the original WOOL wall to wall carpeting in the living room from when the house was built in 1958... We sold the house in 1998... That's 40 years! & that wool carpeting still looked like NEW when we sold the home... & I raised 4 kids on that carpeting (& they wore their shoes inside & also went barefoot too!)... I know that wool will stain easier than synthetic, but, let me tell you, I've never seen a carpet that can withstand wear & tear like a wool carpet can!
... You may pay more for it, buy for longevity wool can't be beat!
* Also, if you choose a color that's neutral & will go with anything, you can change your room's decor & the rug will still go with it... The carpeting I spoke about was beige with brown swirls (1950's style) & even though I didn't care for it at the time, I have to admit, the color DID go with pretty much anything I put on it...
By (Guest Post)
March 7, 2008
0

found this helpful
That is a really interesting tip, very helpful. The only thing I thought about though, is when one comes home, the first thing you want to do is kick off your shoes and not have anything encumbering your feet, so that idea would not work for a lot of people I know. But it is a thought to be considered if you really are worried about making your carpeting last longer!

March 9, 2008
0

found this helpful
Well, I've been around for a long time and thought I had heard just about everything. But not to go barefoot on carpet was not one of them. I would really have to check that out. I have always gone barefoot indoors (and outdoors too when I was a kid).
I don't think I would worry about how many years a carpet will last anyway. I have never lived in the same place for 40 years. Very interesting though.