Want to recycle those magazines? Here is a fun way to involve the children in making versatile project they could give to grandmother or perhaps their teacher. It can be used as a trivet or a decorative bowl.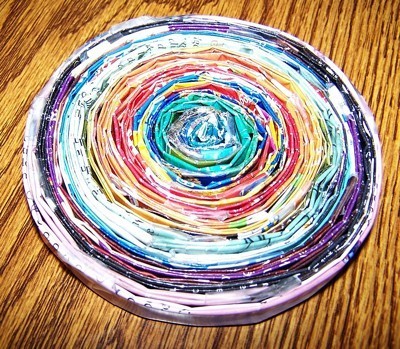 Approximate Time: 2 hours
Supplies:
several magazines
clear tape
glue
Instructions:
Start by carefully tearing or cutting colorful pages out of the magazines. I tried to find at least two of a similar color as you can see in the one photo.
My finished trivet is 4 1/2 inches across and I used 23 pages.
Line your pages up in whatever order you want. The paper needs to have the slick finish magazine pages have in order to slide open to the shape of the bowl. You will fold each page the same way, but the first page you will go one step further.
Fold each page in half lengthwise, unfold and fold each long edge to the center crease, fold the folded long edge to the center again and then once more until the fold is about 1/2 inch wide. Repeat with the other side. You will do this with each of your pages.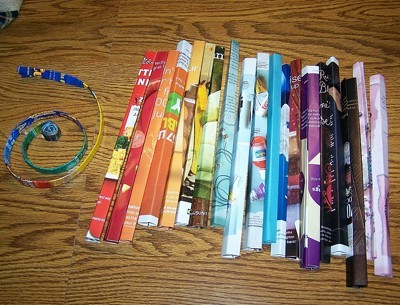 For your first page only take one of the folded pages and fold it in half lengthwise, put stick glue on one half and tightly roll it from the folded edge. Remember to keep it as tight as you possibly can. When you are to the end wrap it securely with tape. Refer to photo.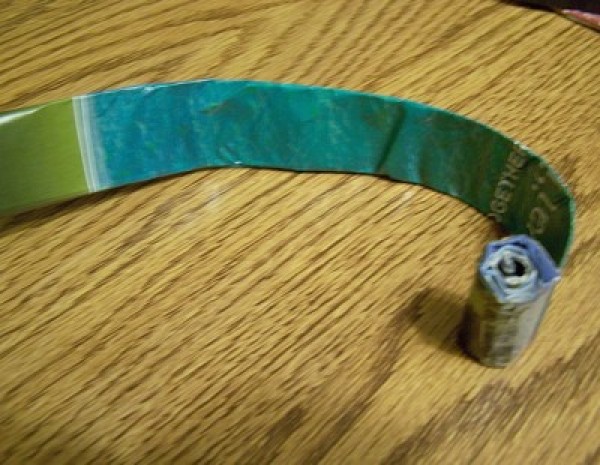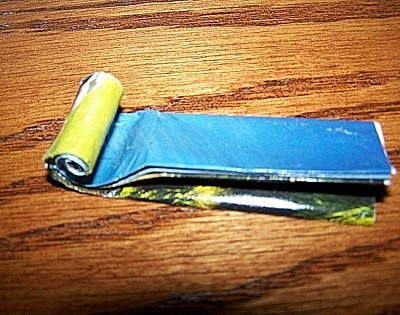 Now take your second folded page and tape one end of it to the center coil. (second page) Keep taping pages together end to end until you have used all of them. Starting with your center coil tightly wrap your folded pages around the center. I found it easier as the coil got bigger to keep it on the table and slightly tug on the portion left to wrap. When you get to the end, securely tape the end to the last wrap on your coil. If it isn't good and tight unwrap it and start over it has to be really tight.
If you are going to leave it as a trivet spread your glue over the entire bottom and let it dry. You could glue felt to the bottom for extra support if you wish.
If you want it to be a bowl permanently, after you have carefully opened the bowl, spread glue over the entire outside making sure to cover all of the edges.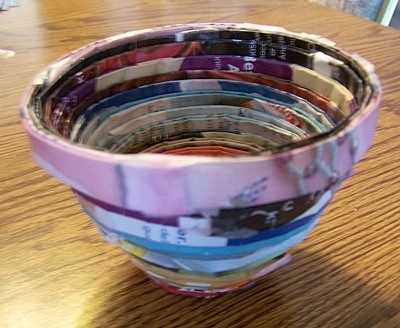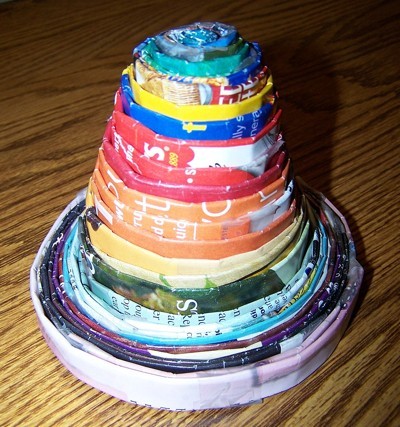 Another idea is to use mostly white pages, and spray paint the coil, then pull the bowl out for a completely different look. Just have fun with it, OK?
By Ann Winberg from Loup City, NE