On Sunday mornings, Grandad would sometimes call for my younger brother and sister and I take us for long, exciting walks in the countryside around the small rural town where I spent my childhood.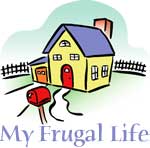 During these rambles he would show off his deep knowledge of the wild plants and animals and begin to pass on some of his foraging skills. I learned that there were plants to soothe the nettle stings we frequently picked up running around and that under no circumstances should we touch the mushrooms and toadstools. He also taught that you should never, ever take all of something you stumbled upon. So as we danced and jumped beneath the hedgerows grasping for the hazelnuts which hung in heavy bunches in the hedgerows, Grandad would tell us to "leave some for the squirrels". Oh how I l adored the creamy, nutty taste of a fresh hazelnut. To this day, I still go out "nutting" in the Autumn.
Forty years later, I have some land of my own at last and at the bottom of our aged orchard in the far, far north of Slovenia is a neighbouring plantation of mature Walnut trees. We lost our own largest Walnut tree to a freak squall two winters ago, and our second largest is dying by degrees after our overzealous digger driver decided he didn't want to go around it whilst putting in our water supply! I shouted at him to stop, but it was too late, now it drunkenly leans like a kind of arboreal Tower of Pisa and each year as it quietly dies, it provides a smaller bounty. So my once plentiful supply of walnuts is dwindling away, but I love them so very much that the temptation to go for a walk to check our boundaries (in particular the one with the walnut grove) became more than a temptation recently, especially after we received a DVD all about gleaning from some German friends who have also discovered the secrets of our corner of Slovenia and live nearby.
They tell us that in Germany after certain given and widely known and acknowledged dates, if the owners of crops haven't harvested them anyone is free do so. This seems slightly anarchic but perfectly right and proper on so many levels, I totally agree with it as a philosophy. Why then did I feel so guilty as I scrambled under the fence, looking to the right, the left and up and down in a shifty, very poacherish kind of way? Then I was off! Scrabbling around as the leaf mould and covering from the walnuts stained my guilty fingers brown. It didn't take long to fill the little bucket to the brim with the damp and delicious treasure. I felt a rush of excitement as I did so and as the years fell away and I felt Grandad's eyes upon me again, I left some for the squirrels.
Don't let the Autumnal bounty provided by nature go to waste, find a grandad or similar wise person and glean and forage where you may.
By ayesha christmas from Kranj, EU
Do you have a frugal story to share with the ThriftyFun community? Submit your essay here: http://www.thriftyfun.com/post_myfrugallife.ldml