August 14, 2007
0

found this helpful
Go around to garage sales, etc. and find old pieces of flatware. Bend to form a hook. Drill a small hole in the handle portion of the spoon or fork, large enough for a small nail or screw. Attach to the wall or wherever you need a hook. These are really good for the kitchen to hand dish towels, aprons, etc.
August 15, 2007
0

found this helpful
I am finishing organizing my sewing room. I too, wanted "hooks". I have collected old door knobs and drawer pulls over the years. I used a thrift store find of a display board, covered the center with wall paper, painted the outside and drilled the holes where I wanted the knobs.
Had to use shorter screws but it turned out really cool. Now I can enjoy my treasured finds AND hang lots of small "stuff".
August 16, 2007
0

found this helpful
I collect ceramic knobs and use them to hang things from. IKEA has a wide-framed wooden mirror that I recently used for my knobs. I just drill holes in the wood, where ever I want them and then screw in a variety of interesting knobs. I hang necklaces from the bottom section and other smaller pieces of jewelery from the top and sides. This way I can show off both my knobs as well as my wonderful collection of ethnic jewelery!
August 16, 2007
0

found this helpful
1/Drill the inexpensive kids wooden blocks from dollar store and stack them a long screw to make the length you want.
2/Cut off plastic or metal ladles and drill the handles for screws.
3/Get gloves of all sort, stuff with fiberfil, tucking the screw head in, leaving most of it sticking out and tie off at base of glove. Get some evening gloves for a truly elegant look. Or fill the glove with plaster of paris or airdry clay, add a long screw (with the point out)before the plaster dries. Don't forget to manipulate the fingers and hand to make some interesting gestures(ex: peace sign) and prop it in a bowl or glass to dry.
4/Look for used weeble people or wooden figures used with blocks. Drill a hole straight through and add a screw/bolt long enough to go through figure into the wall. If you put it say in the belly button area it would look more interesting :]
5/ There is always just jazzing up the everyday hooks like metal coat hooks. For example,wrap them in airdry clay and make fantastical creatures, shapes etc. out of them. Once they have dried, paint and seal with a couple of coats of varnish.
6/ Don't foget nature. Sturdy branches can be peeled and woodburned or left au natural (wash and dry thoughly and seal with varnish when dry. Also you could get a small board and drill a hole somwhere near center. Add the screw that will go in the wall. Build a inukshuk from found stones, gluing them with construction adhesive or a strong glue for stone or jewelry. When hung, the sculpture will be the "hook".
7/ If u are into something slightly off beat, there is always dolls heads and body parts. Everything from barbie size to 18" could be used. If you are worried about strength, stuff them firmly with old nylons or fiberfil stuffing before mounting on a small piece of wood or for real weirdness, plastic plates!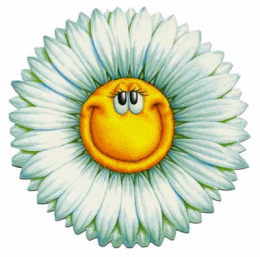 September 18, 2007
0

found this helpful
All of the previous suggestions are great! I would just like to add that I frequent Goodwill and the on-base Thrift shop to find odds & ends. By going often you catch the special prizes that you will never find when you are looking too hard.
Just remember everything has about a dozen uses that no one who only thinks "inside" the box sees. Sounds like you will have no problem seeing "outside" that narrow space.