Cooking Ground Beef
Solutions
Share on ThriftyFunThis guide contains the following solutions. Have something to add? Please share your solution!
To help save time in the kitchen when I know it is going to be a busy week, I will buy a large amount of lean ground beef at Costco or Sam's. I purchase, say, a 5 1/2 pound package. I bring it home and cook it in a large pot with diced onion and garlic and season it up with black pepper and salt. After the meat is cooked through, I drain it in a colander then add it back to the pan to let it cool down a bit. I then weigh the meat on my kitchen scale to get 1-2 lbs. of cooked meat, put it in freezer bags, and label.
Now all I have to do the rest of the week is pull out a package of the already cooked meat and thaw a bit in the microwave. Add it to a pan along with taco seasonings, spaghetti sauce ingredients, sloppy joe ingredients etc.- whatever your family is wanting for dinner that night. You can even use it to make one of the boxed hamburger helper dinners. Dinner is done in a fraction of the time.
I realized that I start all my ground beef recipes basically the same way with onion and garlic. It just made sense to go ahead and cook it all ahead of time instead of freezing the raw meat.
By KimbrD from Corinth, TX
My frugal tip is for cooking, but it's also a healthy one. Buy the cheap ground beef and BOIL it! The fat will rise to the top! Just don't pour the water (and grease) down your sink. Just for fun, set the whole pot (after it has cooled down) into the fridge over night then see how much disgusting FAT you are NOT putting into your body and arteries. The ground beef will absorb the flavors of the food you are using it in!
Trust me, you and your friends won't know the difference and it'll save ya from a heart attack (hopefully) in the future! Please let me know how ya'll like it!
Tootles,
By sheila
March 6, 2007
0

found this helpful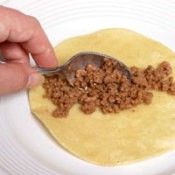 Biscuit Cutter
When fixing casseroles, taco filling, sauces or anything requiring cooked ground beef, use an old fashioned biscuit cutter to mince the beef while it's browning. This prevents lumps.
By Sandra
Pastry Blender
I use my pie crust maker with the four metal pieces on the bottom to take the lumps out of hamburger. Really good for chili and sauce.
By Gen
Use Vinegar
If you pour in a couple of tablespoons of white vinegar, the meat will crumble easier.
By Suzi Homemaker
Use A Fork
I just mash it with a fork while it's cooking.
By Jannie
Rinse After Cooking To Remove Grease
I use the potato masher. Works well. I also add about 3/4 cup water to the pan, and pour off the grease with the water when the meat is cooked. Pour through a colander into a bowl, and then rinse the cooked meat with hot water while still in the colander/bowl. This removes most of the grease. Drain and use the meat. I pour the greasy water in an out-of-the- way corner of my yard.
By Jean
When you purchase large amounts of ground beef on sale here is a great idea I found and it works great. Place 10 to 12 pounds of ground beef in a large stockpot.
Read More...
June 11, 2007
0

found this helpful
With the recent recall of fresh and frozen ground beef, it's more important then ever to cook ground beef safely. Although the product(s) being recalled should be returned to the point of purchase, consumers preparing other ground beef products should heed the following advice.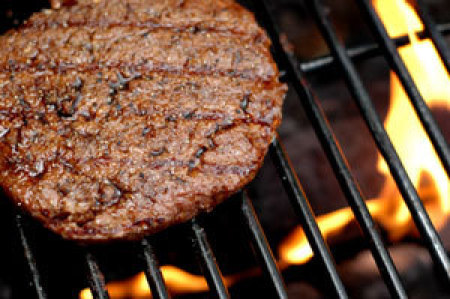 Read More...
My husband lives for Mexican food. Burritos, tacos, etc, are better if the beef isn't in big chunks. To finely crumble ground beef for tacos or other dishes, I use my food processor...
Read More...
May 24, 2016
0

found this helpful
This is a guide about cooking ground beef in a crockpot. Your crockpot can be used to conveniently cook ground beef without the hassle of frying, before adding to a recipe.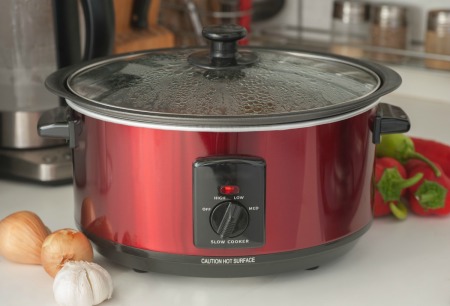 May 23, 2016
0

found this helpful
This is a guide about cooking ground beef in the microwave. Using your microwave oven is a convenient way to cook ground beef that will be used in a recipe.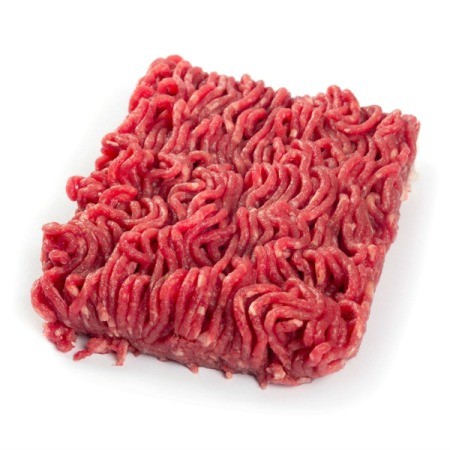 May 23, 2016
0

found this helpful
This is a guide about removing fat from ground beef. Removing the fat from ground beef will help cut the calories from fat and is good for your overall health.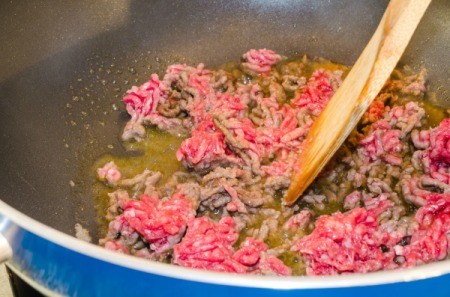 Related Content