I have been a single parent now for 9 1/2 years. My kids are now teenagers, and we have been living the 'frugal lifestyle'. When we first began our journey, we have had lots and lots of criticism and were branded as, 'the poor folk', especially from my family and from the whole community.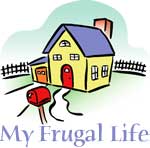 My ex-husband left me with a ton of debt, and it was really sink or swim. He really cleaned me out, so to speak, and we were completely left with nothing.
I have been making my own washing liquid, cleaners. We shop at op shops. The other day, I saw that they were selling cup cakes for $3.00 each. I said to my daughter, 'we must go home and make those'.
In the last 10 years, the frugal lifestyle that we now lead, has paid off two mortgages, a new car, paid off $10,000 off the bankcard debt, painted and renovated the house. We now own 3 horses, and my teenagers go to a private school, and I am a single parent!
The irony about this story is, that some of those people who have criticised me, surprisingly, now live the frugal lifestyle.
Cheers
By Michele from Mullumbimby, Australia
Do you have a frugal story to share with the ThriftyFun community? Submit your essay here: http://www.thriftyfun.com/post_myfrugallife.ldml