By Grandma Margie (Guest Post)
December 25, 2006
0

found this helpful
I have used a Jergen's product. I believe it was called a body lotion. It had a very mild tanning effect and when I used it on my arms and face like a regular lotion daily I could see a soft tan beginning to bloom. It was attractive, not harsh. I liked it. It even had a pleasant fragrance!
By Michawn (Guest Post)
December 26, 2006
0

found this helpful
For my body I use the Vaseline product, it's great. For my face I use the Jergen's. I use both during the summer and slapped some on the day before Christmas eve so that I didn't look like a snowlady with my dress on! I find that the Vaseline sinks in quicky, doesn't give off that weird smell and works REALLY well for natural color.
The Jergens takes a little longer and I don't necessarily like putting on lotion as I am oily and am trying to "clear" my skin, but it does the trick after a few days.
December 28, 2006
0

found this helpful
i use it sometimes but so it goes on more evenly , I mix a little moisture lotion with it...mix well in your hands -- remember to wash you hands WELL after use so your palms don't tan too !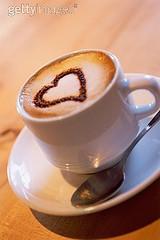 December 28, 2006
0

found this helpful
I add a small amount of moisturiser to a bronzing cream, this works until you next shower. The best tanning system I have used is Tan Towel, it is like a baby wipe and you wipe it over the areas you want tanned.
It never streaks and is not orange, and there is hardly any smell. This fades naturally.
December 28, 2006
0

found this helpful
I can't tan, only burn. I've used the Nutrgena self tanning for years. It doesn't look orange and takes the red out of my face year round.
December 28, 2006
0

found this helpful
I use the Jergens product on my legs. Makes 'em less ghostly. Do not put on knees and ankles where it will become concentrated in the wrinkles.
Wash hands well afterwards.
December 29, 2006
0

found this helpful
Last summer I used Jergens for my face and Vaseline for my body like one other person mentioned. I got complements from coworkers on my nice tan but my husband thought I looked orange in some places, like on my neck. I think dead skin cells absorb more of the color and can make you look orange.
I just had to learn to scrub everywhere evenly with a wash cloth when I showered and I stopped putting the tanner on my neck because it didn't seem to blend evenly. So I guess I had mixed results but I prefer that to a real tan to avoid sun damage to my skin.
December 30, 2006
0

found this helpful
Hey there girl from dwn undr,
Thanks 4 the advice, but what is a bronzing cream? Like a foundation, or like a blush? Can we find that product here in north or south America? I can't spend many "buckies", lol, so I hope it won't co$t me an arm and a leg.
Thanks again 2 evryone who responded 2 my Q!!
Much appreciated!
Sandi Candy
P.S. Aussie chick, is there a way that I can send you an e-mail? Here's mine: mikeys7841 AT aol.com