For those who have lost their jobs, or are about to do so, here is some help:
Know Where The Money Is Going
Do a budget.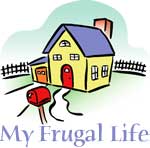 Yes, I know it's a hassle, but it's the shortest, fastest and easiest way of seeing if you are living a life of wallet holes or if you truly are brilliant at saving.
The best way is to write down every single expense you have, firstly on a daily basis, then weekly, monthly and yearly. Use either a spreadsheet on your computer or just an old exercise book.
For the next two weeks, keep a small notebook with you and write down every expense for which you do not get a receipt. For those that you do, bring them home with your notebook and write down any normal expenses that didn't make it to your first expense sheet, and any unexpected ones that suddenly cropped up.
For all of these expenses, work out what you truly can live without. These include, but are not limited to, rent/house payments, food, utility bills, schooling if you have children, profit-bearing hobbies, medical, on-road costs and clothing.
Watch What You Eat
Okay, now that you have done that, start looking at your food expenses. How much of this stuff is unhealthy, full of sugar, salt and fat? Do you have carbonated beverages. Tobacco is not food.
Try and find healthy recipes on the Web. This site has more than a few. Change one major expense item, if you can, on a weekly basis, at most, preferably one item dropped AND REPLACED WITH A HEALTHY HABIT (always replace one habit with another, makes it easier on you) once every three weeks.
For example, I have not had a carbonated beverage for three weeks. I made the choice, I wasn't going to be dictated to by my tastebuds nor the chemical addiction in my brain. It's going to work for me.
I replaced the drinks with purified water from my own purifier, which I had already invested in, and, when I feel the need, I squeeze fresh lemon juice into the bottle. I keep the bottle near me at all times, and it's a large bottle, so I use a smaller glass. Because I get up in the night, I have a glass of water on my vanity basin.
As a result of all of this, which I'm sticking to, despite the incredible record-breaking heat we are currently experiencing here in Australia, I'm feeling better, and not just in terms of my ego. Even my wrinkles are going away a bit! I also do not have caffeinated drinks, except an occasional jasmine tea.
This is a very good move to staunch the bleed from the wallet.
This lot of three weeks, I'm upping the ante. No cakes, biscuits or cookies, no chocolates or lollies. I'll save heaps, I'll eat fruit, which has natural sweeteners in it, and I'll feel better for it. I try and stick with fruit in season, and also buy specials. I don't eat out, unless it's at Church or a friend or relatives and I always ask if I can contribute to the meal.
Even without upping my exercise, I am losing weight. This means that I will not be paying out in large medical bills because I have abused the body that God gave me. I have to tell you that I am fifty this year, so if I can do it at my age, why not you and your family?
Buy as much raw food as you can, rather than expensive processed food. The one exception to this would be pasta, which is, of course, already processed.
MYO is the WAY TO GO!
Conserve Energy
Okay, now that you've pruned your food budget, check whether you really need a second vehicle if you are unemployed. Will public transport do? What about investing in a bicycle? Don't forget your helmet. The bicycle buy second-hand. The helmet, never.
How about your driving techniques? Are you into sudden stops, swerves and putting the pedal to the metal? Drive defensively, enjoy the one ton + weapon that you have bought. Make it last.
Okay, now on to at-home fuel costs. Plug leaks in the home, use draught stoppers, insulated curtains, blinds, whatever it takes. The only time you should be wary of this is if you use any sort of gas heating. You need ventilation or the hospital may have to supply it for you.
Do you really need a clothes dryer? Will it worry you hugely to either invest in an outside and/or undercover clothes line, or to put your clothing on indoor racks?
Cook up more than one meals worth at a time. Freeze the rest that will not be used immediately, in reusable, sealable plastic containers. Don't waste money on plastic freezer bags unless you have a recipe that will deteriorate with freezer burn. Or you can use your empty plastic bread bags.
Go for energy saving light bulbs, but when you put them in, use a small piece of cloth rather than your bare hands, or even a pair of cotton gloves, because mine seem to last longer if I don't handle them directly.
When you do the dishes, forget the dishwasher. Put cotton gloves on that you can buy from the supermarket, then rubber gloves, and use a very small amount of very, very hot water from the tap, into your sink, 1/3 to start with, adding more if you need to, and wash with your own two hands. That way, too, you can make sure things are really, really clean. Use a sink strainer and either compost or chuck out what collects in it. No further plumbing problems. May pay you to do the same with the bathroom if you have a long-haired person in the household.
Leave to drain and dry if you are worried about germs. If you're in a hurry, use a small towel or dishtowel.
Exercise More
You'll feel healthier and look better and suffer less cravings (except perhaps for water, and I can't help you there any more than I already have). Walking is free. I can't because of a heel spur. But I do situps, starting with a few before I get out of bed, so that I don't have that sick feeling after eating and then exercising. I'm gradually increasing my load.
If you don't have weights, use plastic bottles filled with sand, water, whatever. Don't jerk. If you do, you'll feel lots more pain. Do it slowly, it works better. Don't forget to stretch. It's designed to make you more flexible, which can only be good.
Cut Where you Can
Do you really need anything but free-to-air TV? Will it kill you to cancel your subscription? Do you have magazine subscriptions or any other subscriptions that do not directly lead to a profit in your life?
Check out any and all utility deals on the Web. Don't take it for granted that salespeople have your best interests at heart, because they don't. Or if they do, they are part of a very rare, enlightened bunch.
If you can do, ask a financial counsellor for help. The Salvation Army and organisations like them will be happy to assist. I liken it to needing glasses. Why miss out on a major part of your life because you stubbornly persist in the idea that you don't want to wear glasses out of vanity or a misguided idea that they are too much trouble. See how you go. Report to someone you respect, spouse, pastor, best friend.
Hope it works well for you.
Oh, if your hobby can pay it's way, or, better yet, earn you a profit, go for it!
Now, having tackled that. . .
By Leonie from Warrnambool
Do you have a frugal story to share with the ThriftyFun community? Submit your essay here: http://www.thriftyfun.com/post_myfrugallife.ldml