December 10, 2006
0

found this helpful
Best Answer
I have been using Dove soap since I was a teenager. It is the only type of cleanser that I have been able to use that didn't make my sensitive skin break out. It has been 32 years and I am still using it; the good thing is that I can buy it at the Family Dollar store!
December 12, 2006
0

found this helpful
Best Answer
I have always used olive oil on my skin with a few drops of lavender in it. I love it and would never use anythng else:) Cheap and works wonderfully also.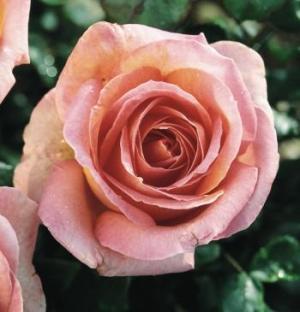 December 13, 2006
0

found this helpful
Best Answer
Hi Granieanie
I have dry skin and hardwater too plus I live in the desert! I don't use any one formula though. I'm going to send you a web-site that I use as my go-to reference for my whole body! Here is just one recipe below.. please check out the site and print out the recipes that you'll be using and put in your bathroom.
When magnesium sulfate is absorbed through the skin, such as in a bath, it draws toxins from the body, sedates the nervous system, reduces swelling, relaxes muscles, is a natural emollient, exfoliator, and much more.
EPSOM SALT TIPS
Adapted from the Epsom Salt Industry Council
Epsom Salt Council
Note: Check with a doctor before using if you have any health concerns.
* Relaxing and Sedative Bath: Soak in warm water and 2 cups of Epsom Salt.
* Face Cleaner: To clean your face at night, mix a half-teaspoon of Epsom Salt with your regular cleansing cream. Just massage into skin and rinse with cold water.
* Homemade Skin Mask: Apply the mask to damp skin. For normal to oily skin, mix 1 tablespoon of cognac, 1 egg, 1/4 cup of nonfat dry milk, the juice of 1 lemon, and a half-teaspoon of Epsom Salt. For normal to dry skin mix 1/4 cup of grated carrot, 1 1/2 teaspoons of mayonnaise and a half-teaspoon of Epsom Salt.
* Foot Soak: Soothe aches, remove odors, and soften rough skin with a foot soak. Add 1/2 cup of Epsom Salt to a large pan of warm water. Soak feet for as long as it feels right. Rinse and dry.
* Skin Exfoliator: Massage handfuls of Epsom Salt over your wet skin, starting with your feet and continuing up towards the face. Have a bath to rinse.
* Remove Excess Oil from Hair: Epsom Salt soaks up excess oil from hair. Add 9 tablespoons of Epsom Salt to 1/2 cup of oily hair shampoo. Apply one tablespoon of the liquid to your hair when it is dry; rinse with cold water. Pour lemon juice or organic apple cider vinegar through the hair, leave on for 5-10 minutes, and then rinse.
* Hairspray: Combine 1 gallon of water, 1 cup of lemon juice, and 1 cup Epsom Salt. Combine, cover, and let set for 24 hours. The next day, pour the mixture into your dry hair and let it sit for 20 minutes. Then shampoo as normal.
* Hair Volumizer: Combine equal parts of deep conditioner and Epsom Salt. Warm in a pan. Work the warm mixture through your hair and leave on for 20 minutes. Rinse.
* Soak Sprains and Bruises: Epsom Salt will reduce the swelling of sprains and bruises. Add 2 cups Epsom Salt to a warm bath, and soak.
* Splinter Remover: Soak in Epsom Salt, it will draw out the splinter
December 14, 2006
0

found this helpful
Best Answer
Remember to drink lots of water and sun protector outside.
By guest (Guest Post)
December 12, 2006
0

found this helpful
I second the olive oil. Works great, even on problem skin. Smooth it on after your bath or shower while your skin is still moist.
By guest (Guest Post)
December 15, 2006
0

found this helpful
Few doctors know what causes "alligator skin", nor how to treat it. I believe it is caused by the sun and poor diet. I have had it, but it did not last too long when I corrected my diet for a long time, getting proper balanced meals, plenty of water, sunshine, and exercise. You can do it, too. Good luck and God bless. : )
December 15, 2006
0

found this helpful
A good mild natural soap, olive oil for moisturizing, mineral makeup and stay out of the sun.
February 16, 2007
0

found this helpful
SweetCali40, you mentioned you'd give a website. Did you send it to only granieanie, or did I miss it on here? I'd love to see the site!
February 16, 2007
0

found this helpful
Luckily I used to have oilier skin - which has abated as I have gotten older - I used to use cleansers like Seabreeze - but now I just use very mild soap - and then put on moisturizer when my face is still damp, to contain the moisture. I drink a lot of water, and take a whole range of vitamins and try to live in a healthy way - your skin reflects your state of health.
I also saw an interesting tip years ago about layering your moisturizers - putting the lighter one on first and then covering it with a heavier layer - and I think about that even when I am putting on my lighter day moisturizer if my skin is getting dry.
Also remember to moisturize and apply sunscreen to your hands and neck/decolletage! And of course, wear sun glasses to avoid squint wrinkles and bring along hats when you are out in the sun. I find that on our boat I have to wear wrap-around reflective sunglasses to avoid all the glare & putting a layer of makeup (or skin-colored sunscreen with zinc oxide) is the only thing that will keep me from burning.
June 18, 2007
0

found this helpful
I guess differant things work for differant people. I'm trying a mashed up cucumber on my face. The never ending search for beauty seems to come from within I think.
By guest (Guest Post)
June 19, 2007
0

found this helpful
thank you all so very much for your solutions for my dry skin. you have all been very helpful and i appreciate you very much.
ive changed my diet, experimented with different ideas and my skin is looking much better. we had our water tested and it has 25 parts hardness. so that is part of the problem and i need to be really diligent about putting on lotion.
thanks again
granie anie
June 19, 2007
0

found this helpful
I use Dove soap on my face and moisturise with Like Silk. For my body, I use Dischem Vitamin E 7000 cream, which is excellent!!! and keeps my heels as soft as a baby's bottom. Drinking lots of water to detox is also a must.
September 2, 2007
0

found this helpful
I use the NZ brand 'Trilogy' range! It made my dry, flaky skin soft, smooth and radiant after less than one weeks' use of this range! The best bit - it's all natural - meaning not yucky chemicals are getting into your skin - oh, and it's affordable!
In the morning I use:
*Trilogy Balancing Gel Cleanser (in hotter months)
*Trilogy Energizing Face Lotion
At night I just use:
*Their cleanser
*And pure Extra Virgin Olive Oil - I wake up with smooth, soft, glowing skin - just add some essential oils if you're not so crazy about the scent (but I'm fine with the smell of it)