Tips for clearer, healthier skin
As a person who has struggled with my skin for my entire life, I wanted to share a few things I have learned from my own experiences.
First and foremost: If you have blemishes, it is not because your skin hates you. It's because your skin is trying to tell you something is going on inside of it. In many cases it seems that there are toxins inside that need to come out, and what better place to show you that there's a problem than the one spot you look at everyday in the mirror? It's as plain as the nose (or the zit, lol) on your face.
So the first place to start is to examine your diet and any possible allergens or toxicities. Are you eating foods with a lot of chemicals, allergens or preservatives? How is the water that you drink or bathe in? Anything unnatural that your body can't use, it will dispose of. If the natural routes of disposal (kidneys and liver) start to clog up, it will issue a warning; right where you can see it.
I have found that taking dandelion root, which is one among many naturally detoxifying herbs, is an inexpensive aid in clearing the body and also the skin. The spice turmeric can be very helpful for clearing up boils and blemishes, as it also cleanses the blood. Check it out on the earthclinic.com site.
Also, taking Vitamin E, and beneficial Omega 3 fatty acids are important. Biotin, which is again very inexpensive, is a B Vitamin that promotes the growth of healthy skin, hair and nails, and is a great addition to your supplements. I pay $3.59 for 100 capsules.
As far as actual, physical care of the skin, I try not to over wash or use harsh chemicals. I used to use Neutrogena Pore Refining Cleanser, which works very well.
However, I started ordering from Swanson Vitamins (Swansonvitamins.com) (no, I don't work for them), and I love their Tea Tree Oil Facial Cleanser. It smells wonderful and is natural. It leaves my skin feeling very vibrant and clean.
It's currently $4.99 a bottle, and the bottle I'm using has lasted for at least 6 months. P.S. Swanson's will also send you a catalog if you call them at 1-800-824-4491. Come to think of it, that's where my Vitamin E, dandelion root and biotin are from, as well. I can get them locally from the Health food store, but I get a much better deal from Swanson's.
I also use a bath glove to scrub my face, as it gives me greater control over scrubbing by my nose, etc. and it really takes off dead skin. I'm sure I should try to wash my face 2x daily, but with 5 kids, it just doesn't happen! I wash my face, then I put on HA Serum. Again, I purchase this now from Swansons, but I used to buy a different brand (which I now can't remember) at the health food store.
The HA, or hyaluronic acid, is a moisturizing compound from nature, and it works wonders on softening the skin and plumping wrinkles. It's used in those expensive creams that I can't afford, but I can order the serum for around $5.00. If you should choose to take it internally, it's also great for your joints.
Recently, I posted my recipe for Homemade skin oil. I use this on my body just as posted, but for my face, I add some extra Vitamin E oil, and also some rose hip seed oil to the basic recipe and put it in a little bottle. Then I apply a light coating to my face after the HA Serum.
Putting oil on oily skin? Yep, seriously I do. I found that using harsh drying agents just made my skin hard and flaky. Using fancy moisturizing creams just made things worse. The natural oil blend did not cause blemishes. It reduced them. The coconut oil is particularly good, in fact, for blemishes (try looking it up on earthclinic.com) and makes my skin soft and clear. Olive oi is very healing, but using it straight is very heavy and oily to me, so I designed my own blend.
I started using this program about one year ago, and now get compliments on my skin. It's natural, inexpensive, anti-wrinkle, anti-blemish and cheap, oops, I mean THRIFTY!
Source: Non-FDA approved experimentation on myself. No lab animals involved!
By Gina Johnston from The Frozen North
Read More Comments
I would really like to know how you country ladies take care of your skin. Face and otherwise. No matter what I've used I end up with alligator skin. We have hard water. I throughly enjoy reading all the posts.

Thank you,
Granieanie from Idaho
Answers
December 10, 2006
0

found this helpful
Best Answer
I have been using Dove soap since I was a teenager. It is the only type of cleanser that I have been able to use that didn't make my sensitive skin break out.
It has been 32 years and I am still using it; the good thing is that I can buy it at the Family Dollar store!
December 12, 2006
0

found this helpful
Best Answer
I have always used olive oil on my skin with a few drops of lavender in it. I love it and would never use anythng else:) Cheap and works wonderfully also.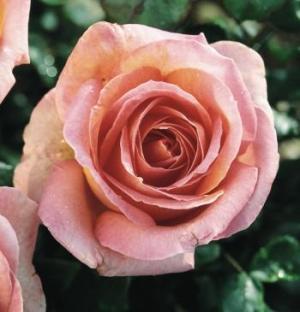 December 13, 2006
0

found this helpful
Best Answer
Hi Granieanie
I have dry skin and hardwater too plus I live in the desert! I don't use any one formula though. I'm going to send you a web-site that I use as my go-to reference for my whole body! Here is just one recipe below.. please check out the site and print out the recipes that you'll be using and put in your bathroom.
When magnesium sulfate is absorbed through the skin, such as in a bath, it draws toxins from the body, sedates the nervous system, reduces swelling, relaxes muscles, is a natural emollient, exfoliator, and much more.
EPSOM SALT TIPS
Adapted from the Epsom Salt Industry Council
Epsom Salt Council
Note: Check with a doctor before using if you have any health concerns.
* Relaxing and Sedative Bath: Soak in warm water and 2 cups of Epsom Salt.
* Face Cleaner: To clean your face at night, mix a half-teaspoon of Epsom Salt with your regular cleansing cream. Just massage into skin and rinse with cold water.
* Homemade Skin Mask: Apply the mask to damp skin. For normal to oily skin, mix 1 tablespoon of cognac, 1 egg, 1/4 cup of nonfat dry milk, the juice of 1 lemon, and a half-teaspoon of Epsom Salt. For normal to dry skin mix 1/4 cup of grated carrot, 1 1/2 teaspoons of mayonnaise and a half-teaspoon of Epsom Salt.
* Foot Soak: Soothe aches, remove odors, and soften rough skin with a foot soak. Add 1/2 cup of Epsom Salt to a large pan of warm water. Soak feet for as long as it feels right. Rinse and dry.
* Skin Exfoliator: Massage handfuls of Epsom Salt over your wet skin, starting with your feet and continuing up towards the face. Have a bath to rinse.
* Remove Excess Oil from Hair: Epsom Salt soaks up excess oil from hair. Add 9 tablespoons of Epsom Salt to 1/2 cup of oily hair shampoo. Apply one tablespoon of the liquid to your hair when it is dry; rinse with cold water. Pour lemon juice or organic apple cider vinegar through the hair, leave on for 5-10 minutes, and then rinse.
* Hairspray: Combine 1 gallon of water, 1 cup of lemon juice, and 1 cup Epsom Salt. Combine, cover, and let set for 24 hours. The next day, pour the mixture into your dry hair and let it sit for 20 minutes. Then shampoo as normal.
* Hair Volumizer: Combine equal parts of deep conditioner and Epsom Salt. Warm in a pan. Work the warm mixture through your hair and leave on for 20 minutes. Rinse.
* Soak Sprains and Bruises: Epsom Salt will reduce the swelling of sprains and bruises. Add 2 cups Epsom Salt to a warm bath, and soak.
* Splinter Remover: Soak in Epsom Salt, it will draw out the splinter
December 14, 2006
0

found this helpful
Best Answer
Remember to drink lots of water and sun protector outside.
Answer

this Question

...