I have severe back problems which make me very uncomfortable, in the morning especially. I bought a heat/massage unit to put on the sofa to help my back pain.
Since it was inconvenient to use on the sofa, my husband decided to hook it up to my office chair. All the elements to hook it up were with the unit. We did not change anything to add it to my office chair. I have never been so comfortable in my life.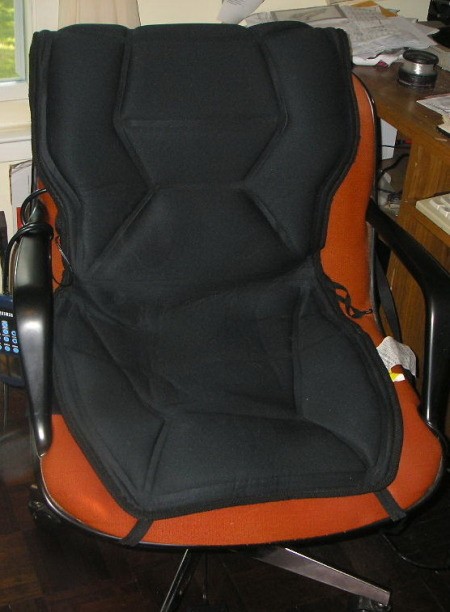 If you do this, make sure your cords are tucked neatly under the chair so you don't roll over them. It works great and the relief it gives me is beyond comparison with anything else I could ever think of.
This would make a wonderful gift for a friend or loved on who needs a little heat or massage from time to time to help them relax after a long day. Don't tell my boss, but I have another one that I am going to put on her office chair. I just bet she'll be in heaven. LOL
By gem from VA