Kids are notoriously hard to please when it comes to eating, but not anymore! This dish combines two childhood (and adult) favorites for sure success anytime!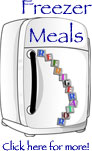 Ingredients:
10 ounces of broken dried spaghetti
2 pound of ground beef or ground raw turkey
2 chopped large onions
1 1/2 cups of water
1- 1 1/4 ounce envelope or 2 tablespoons of taco seasoning mix
2 11-ounce drained can of whole kernel corn with sweet peppers
1 1/2 cups of shredded colby and Monterey jack or cheddar cheese
1 cups of sliced and pitted ripe olives
1 cup of salsa
2- 4 1/2 ounce drained cans of diced green Chile peppers
4 cups of shredded lettuce
1 chopped medium tomato
Directions:
Cook the pasta according to the package directions and drain. In the meantime, cook the ground meat and onion until the meat is brown then drain off the fat. Stir in water and the taco seasoning mix. Bring to a boil, reduce heat and simmer uncovered for about two minutes stirring occasionally. Stir in the cooked pasta, corn, 1 cup of the shredded cheese, olives, salsa and Chile peppers.
Divide the mixture evenly between two lightly greased 2-quart casseroles. Wrap both in moisture-proof wrap and freeze for up to 3 months.
To serve frozen taco spaghetti, thaw in a refrigerator overnight (its okay if the mixture is still a bit icy at baking time). Cover and bake at 375 degrees F for about 1 hour or until thoroughly heated, stirring once about halfway through. Sprinkle with the remaining cheese and serve with lettuce and tomato.
Taco spaghetti yields 6 servings per casserole.