My sister-in-law purchased a plain, wooden bread box at a second-hand store for $3.00. She knows I'm "crafty" and asked if I would paint and decorate the bread box with some type of blue and white design. After priming and painting the entire bread box white, I used a napkin applique technique to embellish it. I am happy to share the end result.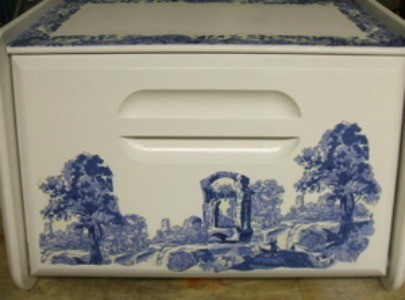 Approximate Time: About 3 hours plus drying time
Supplies:
bread box
fine grit sandpaper
primer
white gloss spray paint
napkins of your choice
decoupage glue (or Mod Podge)
paint brush or foam brush
scissors
non-yellowing, spray on gloss
Instructions:
If necessary, wipe down bread box with a damp cloth before beginning and allow to dry.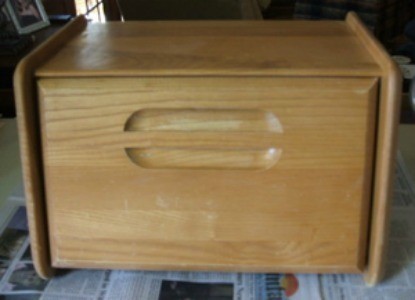 Lightly sand the bread box and wipe with a clean, dry rag or paper towel to remove any dust.
Apply primer to bread box and allow to dry overnight.
Lightly sand again, if needed.
Paint bread box white and allow to dry overnight.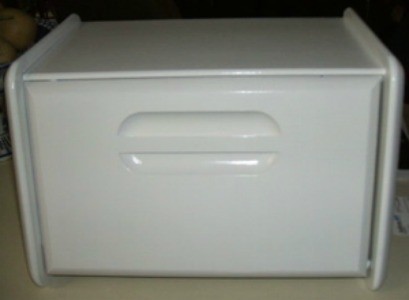 Separate the layers of the napkins so that you end up with the printed single layer only. Cut out your desired designs from the napkins. It is easier to work with small pieces, as the delicate napkins tear easily.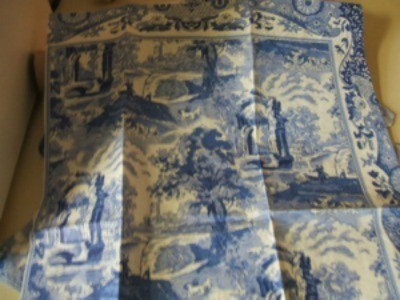 Apply a thin coat of the decoupage glue to the bread box where you want to adhere your design.
Place napkin piece over glued area. Gently smooth out design and apply a thin coat of decoupage glue over top of the design, being careful not to tear the napkin.
Note: Don't worry about getting the design completely smooth, it will not affect the end result.
Once you have appliqued the desired areas of the box, allow the glue to dry.
Apply a coat of clear gloss and let dry completely.
By Rachel's Mom from Wilkesboro, NC