I thought this guy was absolutely adorable! He crawled around on my husband's organic borage blossoms for a long period of time, offering me ample opportunity for shots! I'm not sure what kind of bee he is, although my best guess would be a honey bee, especially since he was completely non-aggressive. I loved how little he was and how colorful his surroundings are.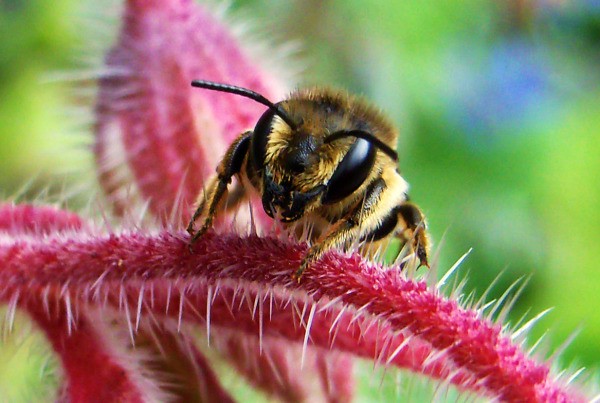 Borage blossoms make for great backgrounds, too, because they themselves are so vibrant. Their pinkish stems with the long white spikes are rather unique and add to the "cuteness" of the shot. I believe the green in the background is a leaf from one of my husband's organic strawberry plants. I love all the goodies he grows for me!
Hope you enjoy this capture. God bless and have a wonderful week everybody!
By Chelle152 from Coquille, OR