Easy to make pumpkin card for Thanksgiving.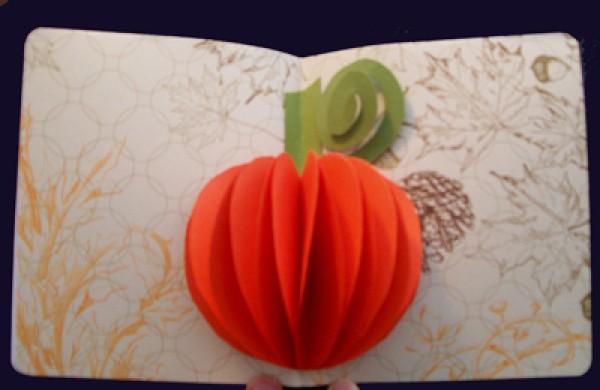 Approximate Time: 1 hour
Supplies:
orange card stock
scissors
green card stock
printed card stock
double stick tape
glue
Instructions:
Begin by choosing the size of finished card you want and cut it from the printed card stock.
Now you will need to cut 7 circles from orange paper about 3/4 the height of the card height. All circles should be the same size. Once cut make a dip or a curved "v" shape so it looks like a pumpkin shape, do this to all of the 7 circles. Fold all circles in half with the indented cut side up.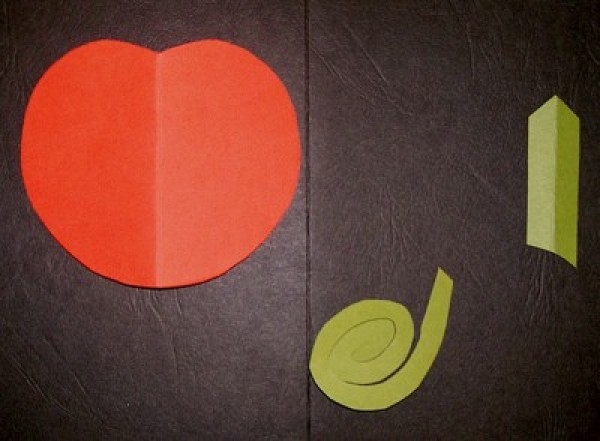 Using double stick tape put a small piece at the bottom of the 1st half pumpkin, press down the other half then take the next folded pumpkin and place the tape near the top and press on the next pumpkin, keep doing this with all the circles alternating the tape location from top to bottom. Once finished glue the pumpkin into the center so it lines up with the center fold of the card.
Cut a stem and a circle shape from green paper. Glue the stem in the center and spiral cut the circle pull it out a bit so it pops up, glue only a small part of the outer edge to the stem.
See photo, that should help explain most of this. It is really not hard at all.
By NoRulesArt from Sunny FL