By DEBRADJ. (Guest Post)
May 31, 2008
0

found this helpful
I would recommend a HP all in one. That way you would have a printer and a scanner. I have a photo one also its the hpc6180. It has photo printing, scanning, printing, color printing and faxing. This might be a little pricey for a teacher. You could go to HP's website and do compare shopping before buying. If you use it for your teaching job you might (ask your accountant)and get a tax deduction on it. I also know that office depot has discounts for teachers so there's an option too. But check out the HP website. I have always had good luck with HP.
May 31, 2008
0

found this helpful
My opinion of HP is totally opposite. In 2000 my husband bought me my first PC and it was a Hewlett Packard 98SE Windows. I had problems with not only my computer but with the copier and my separate scanner. I paid for an extended warranty to HP and the warranty service was TERRIBLE.
I'd call up warranty service and they kept on bouncing me from one department to another, and I never got any satisfaction. They stole my money and did nothing to satisfy me as one of their customers.
I will never buy another HP product as long as I live.
What I own is an Epson scanner, copier, printer, + fax combo.
June 1, 2008
0

found this helpful
I have an epson scanner printer copier combined..it was under 100 dollars even! works great!
June 2, 2008
0

found this helpful
I also have used HP, both as a computer and as a scanner. In fact we have an HP2410 now, which works very well. No problems with it at all. HP's service may not be as great as it once was, but I feel their product is good. Our scanner is an all-in-one, scanner, fax, and copier.
Also, with any decent scanner you will get a program that will scan text both as .pdf files and as text files. Usually, though, I found it as fast to retype the pages as to correct the OCR results.
By Sandra Allen (Guest Post)
June 2, 2008
0

found this helpful
You can't go wrong with a LexMark. They have all in one for about 75.00 at Walmart. Their programs are simple, and as a crafter, I use mine every day. I sell a lot of things on eBay and Craigslist, so if it is small enough to fit on the scanner, I scan it at 50 or 25% so when I edit it, the photo is small enough to get something on without all the superfluous area around it in the scan. They have a huge variety of them in the stores and at www.lexmark.com
I love them. I am sending some shots of what I take with them. Good luck!!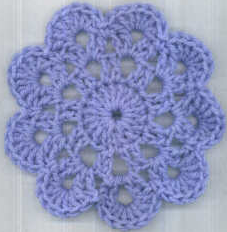 June 4, 2008
0

found this helpful
Thanks Everyone for your opinions on scanners; I had terrible luck with a HP printer and so will not buy that brand again but will look at Epson's and Lexmark's.