With a small apartment and a bathroom you literally have to close the door before you (ahem) sit down, I needed more space. Cornelius needed some space, too. Since space is something we both needed, I decided to revamp the whole "hot water heater room".
The first thing I did was make a trash can bag a liner, using it cut down and elastic to keep it in place. The board in front is to keep the "kicking litter" inside the room and easy to vacuum.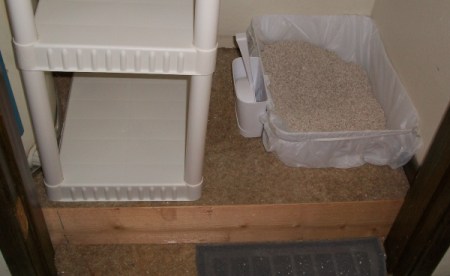 A storage unit was worth the $14.00 to store the things I didn't have room for: tools, towels, cleaning supplies, candles and matches, flashlights, batteries, and hardware.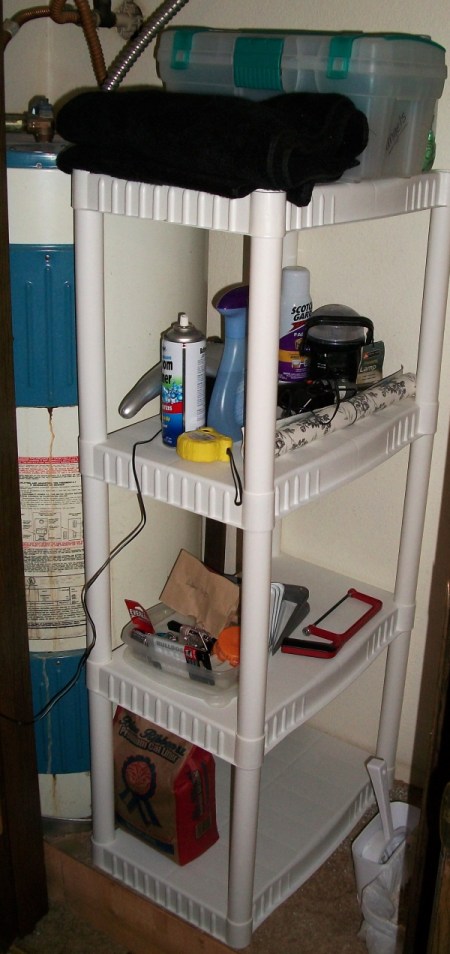 Finishing up the project was the lace curtain to cover it all up.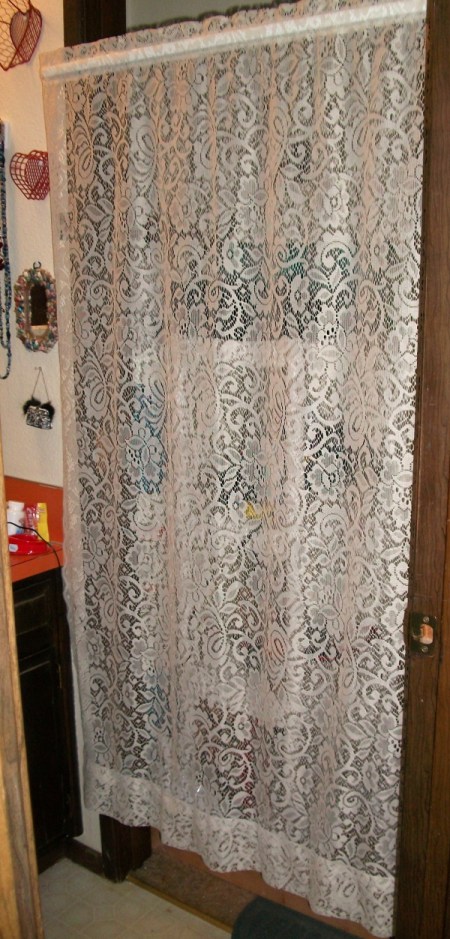 This is a real coup for me as I was trying to keep the things I needed in the house in cabinets, drawers, under the sink and even in the tub to take out when I need it. I think this is much better!
Hope this inspires someone to clean, organize or decorate for whatever need they have!
By Poor But Proud from Salem, OR