Zaz is a 9 year old Congo African Grey Parrot. We got Zaz last April. I found him listed on Craig's List. He came from another family who loved him enough to give him up.
Their family grew and with the the parents working a lot, they realized they didn't have the time needed to give him the attention and love that he needed.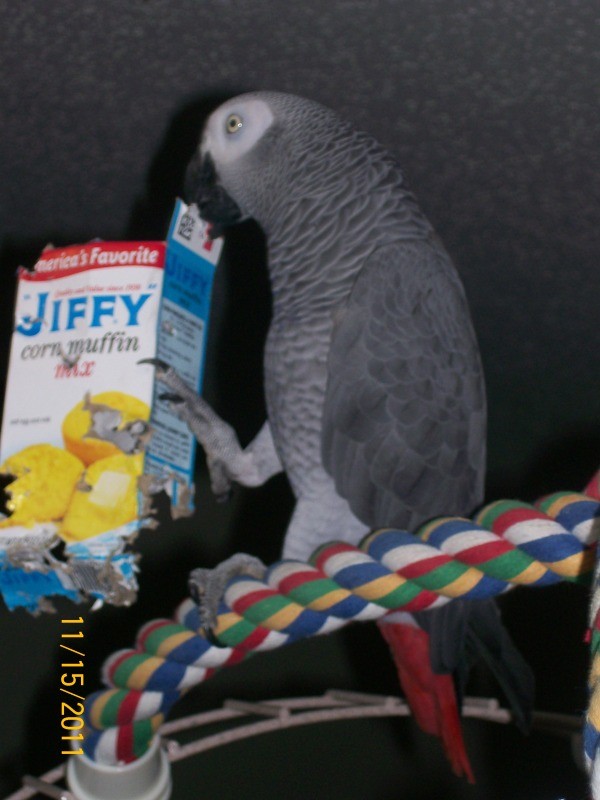 We got him a huge cage with toys and a play top. There is also a play area in front of his cage in which he spends a lot of time on playing. He talks a lot. He counts to 9 then says "I'm 9 years old"! Upon waking in the AM he says, "Good Morning, how are you? Are you good? I'm fiiiiine". :) He also repeats long phone conversations, whistles the Andy Griffith song, and many other things too numerous to mention.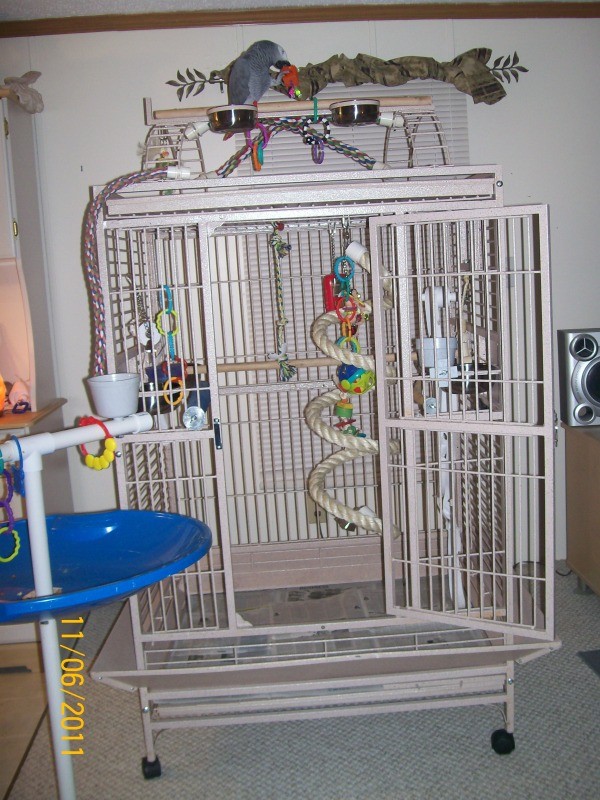 Zaz also loves to open his own presents on his Hatchday (AKA birthday). It is December 28 so that, along with Christmas, will be so much fun.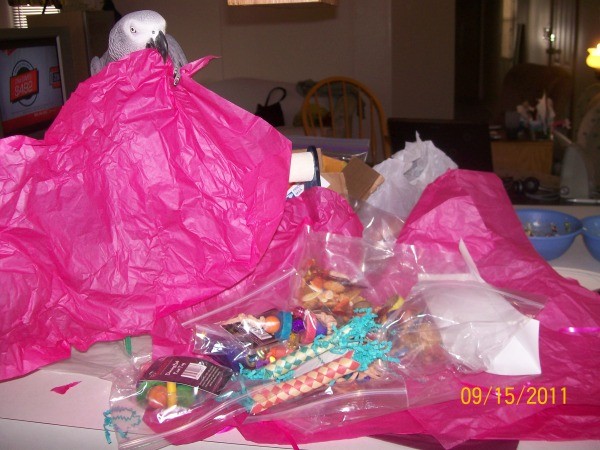 By Ariela from MI