We lost a male Lab with parvo. We had Cheyanne and Dakota, both around 6 months old. They were raised in the same yard and both were on their shots. But Dakota still caught Parvo and we lost him at the vet's office. Chey quit eating and lost all her enthusiasm to play. We then looked and found another male so we brought in Cocomeaux. I treated the inside and out with bleach. After almost 2 weeks, Cocomeaux started showing signs of Parvo. But one thing that saved us this round, I did research on the net and found this stuff called Parvoguard. We ordered it just to have it.

The day it arrived at home, we walked in to a mess. All symptoms were there for parvo. We started him on the Parvoguard and, let me tell you, I keep it all the time now. When anyone shows signs of the tummys messed up, I give them a dose and they seem to do better with it. So let me tell you, look up Parvoguard on the net. It's around $35.00 a bottle, but it beats the suffering you and your pet go through, not to mention the cost. So just try it! I promise it's a life saver.
By Lisa from Kountze, TX
Comments
By Sherri (Guest Post)
January 19, 2007
0

found this helpful
Hello...
I am so sorry to hear about you losing your Lab puppy, hugs to you !!! I have worked for a Veterinarian for over 27 years and I must tell you that Parvo Virus stays in the environment for up to a year, so PLEASE be careful with your new puppy..Cleaning with bleach is the right thing to do but remember that Parvo can be tracked in to the house and other areas. it was too soon to bring in another puppy to the area where the Parvo was. I hope all goes well with you and your new fur babies.
November 29, 2007
0

found this helpful
I have a 4 1/2 month old female lab puppy molly.. she was tested for parvo and has it. The vet gave her 3 shots at the office and i opted to treat it at home. I do not have the money to hospitalize her but shes my baby and i love her. I ordered parvoguard for her and this is her first day using it. Already she is eating and drinking a little, wanting to play. I dont know if its fom the shots or from the stuff i bought.
I figured at least im trying something..doing nothing is much worse. I will keep you updated on her condition. She is on her 3rd day of parvo. I also have 2 other dogs. So if anyone knows the chances of them getting it please let me know. I bleached my backyard and have cleaned what i could with bleach, Its the only thing i can do besides move.. and i cant do that right now.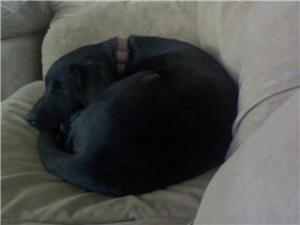 By Andrew Reed (Guest Post)
February 8, 2008
0

found this helpful
My dog has had parvo for 5 days and has been on parvo guard for two days - and she is not getting better, but dramatically worse. She is crying now in pain, a mixture of howl and whimper. Anyone have any idea if I have just poisoned my dog with Parvoguard? No offense if the Parvoguard is actually good stuff. I will also mention that she was on IV for the first 3 days. Vet basically gave up on her.
She has had two blood transfusions. She is doing really bad but she has survived 5 days. She is a strong dog. 6 mo old Rottweiler. PLEASE ADVISE, any advice, any at all.
Editor's Note: Because she was on an IV for the first 3 days, she is probably dehydrated by now. Make sure to keep feeding her water or pedialyte or Gatoraid using a baby bottle or dropper so you can keep pushing some liquids in her. Hoping the best for her.
By Koda123 (Guest Post)
April 18, 2008
0

found this helpful
My dog was recently diagnosed with parvo and it is gonna cost about 1000 dollars to treat him. I was looking at some sites about parvo and found parvoguard. The vets are about to give up on him and we dont really know what to do so were gonna try Parvoguard and ill tell you what happens. If any one has any advise please tell me.
Read More Comments