December 15, 2010
1

found this helpful
Best Answer
I think you want "Dip It Fantasy Film Resin." It is available at clayalley.com. Good luck with your project.
August 2, 2014
2

found this helpful
Best Answer
I believe I found what you all are trying to find. It was called Fun Film. I found an old can at a garage sale. No good but bought it anyways to show the label to you all. The company was called Cunningham Art Products, Inc. Stone Mountain, GA 30083
I am including a picture of the can. I remember so well making flowers back in the 60's and early 70's.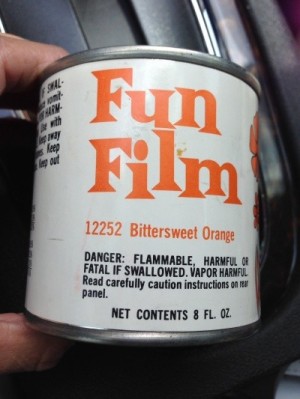 December 17, 2015
0

found this helpful
Best Answer
I remember it as Whimsey Dip!!!
November 30, 2010
0

found this helpful
I am also looking for the plastic acrylic. I used to make flowers with it in the 1960's I have been searching for several years but can't find it. Let me know if you have any luck!
Loretta, Conneaut Lake, Pennsylvania USA
August 15, 2017
2

found this helpful
Best Answer
"Fantasy film" is one such product. I also made flowers with it in the 60s
December 16, 2010
1

found this helpful
Thanks to all you guys who helped. Tahlula, I think that you have found the correct thing. Keeper60, thanks that was how I found this web site was through googling it. We have some great craft shops in South Africa but unfortunately they are in the big centres and I live in a small coastal town so unless you know what you are looking for it is a bit difficult to order it. Thanks so much for your help.
January 22, 2018
0

found this helpful
A few weeks ago I saw a video tutorial on Facebook about making "Rainbow dipped nail polish flowers." The FB site is called Nifty and the video was from Nov. 17th, 2017. Using 20 gauge wire, bend it into a petal shape.
Dip in Wood Glue, let dry. Paint on a second coat of wood glue. Then paint on your favorite nail polish - - glittery, high gloss, whatever you like. I haven't tried it yet but I plan to. I had the Whimsy Dip flowers kit around 1970 and spent many fun hours making flowers. Good luck!
April 16, 2018
0

found this helpful
Wood glue doesn't work well. The tutorial makes it look easy! It is not!
December 7, 2018
0

found this helpful
I did with wood glue. A little troublesome but a good substitute nevertheless.
January 17, 2019
0

found this helpful
My artist wife said she used Fantasy Film around 1970. I checked and its still made.
Ebay has a listing for it as of today. A google search result linked to the ebay vendor.
Hello this is a crazy shot in the dark but are you still looking for the Fun Film? I haven't opened kit with three different colors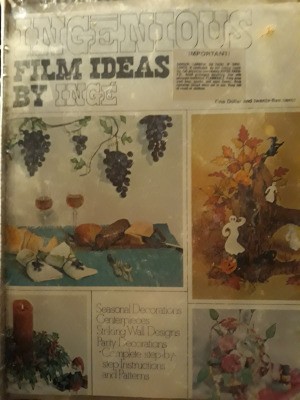 April 11, 2019
0

found this helpful
Are you wanting to sell it?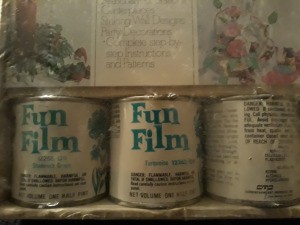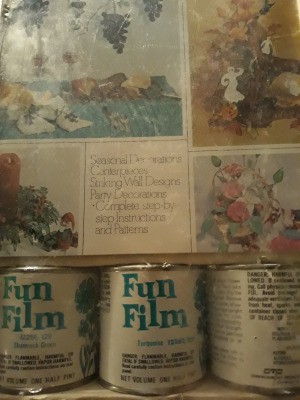 April 11, 2019
0

found this helpful
They banned it in the USA. You can get very small cans for a very high price at Clay alley.com