Buying Produce In Season

With the economy the way it is and food prices rising, it is a good thing to know when fruits and vegetables are in season. When you buy out of season, it costs you more money. When you buy in season and from your local food supplier, you are saving that money, you can buy more to freeze or can and you are helping your local economy. Why your local food supplier? Because when you use the farmers market to your advantage, you are saving the cost of fuel for that supplier to ship it to you and it helps to boost your local economy.
You can print out the handy charts and put them on your fridge for handy reference. This list was given to me by one of our own local farmers. He says these times are typical all around the country, as this is a growers list, but may vary by a few weeks.
Apples:
Golden Delicious: September-October
Granny Smith: October-November
Jonathan: September-October
McIntosh: Fall
Pippin (Newton): Fall
Red Delicious: September-October
Rome: October-November
Winesap: October-November
Pears:
Anjou: October-May
Bartlett (Williams): September-May
Bosc: September-May
Comice: October-February
Seckel: August-December
Berries
Blackberries: Mid-June through August. (Loganberries, Olalie berries and boysenberries are blackberry hybrids)
Blueberries: mid-June to mid-August
Cranberries: Labour Day through October.
Currants: Late Summer
Raspberries: late May through November
Strawberries: April through June
Other Fruits
Grapefruits: All year
Lemons: all year
Limes: all year
Oranges: all year peak season: December to April
Blood Oranges: winter months
Figs: June through October (Calimyrna figs only during June)
Persimmons: October through January
Pomegranates: September through December peak season in October
Prickly Pears: September through December
Rhubarb: early spring February through May
Star Fruits: August to February
Thompson Seedless Grapes: June to November
Concord, Ribier and Emperor Grapes: Autumn
Cantaloupes: Summer
Casaba Melons: September and October
Crenshaw Melon: July through October, peak season, August and September
Honeydew Melons: almost all year - Peak season June through October
Santa Claus Melons: December
Quince: October through January
Apricots:June and July
Cherries: June and July
Peaches and Nectarines: Summer July and August. South American crops from January to May
Plums: June to October Peak: August to September
Bananas: all year
Dates: Fresh October through December
Mango: May through August
Papaya: April through June
Passion Fruit:February and March
Pineapples: all year - Peak March through June
Vegetables
Bok Choy: All year
Broccoli: All year
Brussel Sprouts: September through February
Cauliflower: All year especially from late fall through the spring
Green and Red Cabbages: All year
Kale: All year with peak during the winter months
Napa Cabbage: All year
Savoy Cabbage: August through the spring
Avocados: All year Haas: April though October; Fuertes Avocados November through April
Eggplant: All year with peak during the late summer
Sweet Pepper: All year for green other colors are more readily available during the summer and fall
Hot Peppers: All year
Tomatillos: All year with peak season during the summer and fall
Tomatoes: All year with summer peak season for most varieties
Cucumbers: All year although peak season from April through October
Chayotes: Late Fall and Winter
Winter Squashes: October through March
Summer Squashes: All year, their peak season April through September
Mustard, Sorrel, Spinach, Swiss Chard, Turnip Greens: Most All year, especially from November through June
Mushrooms: Cultivated: All year Wild: durning summer and fall Truffles: fall
Bulb Onions: All year
Fennel: September through May
Garlic: All year
Kohlrabi: June through September
Leeks: All year
Scallions: All year with peak summer season
Shallots: All year
Corn: Summer
Fresh Beans: April through December
Dried Beans: All year
Fresh Shelling Peas: April and May
Edible Podded Peas: All year, with peak season March and April
Okra: June through September
Beets: All year with peak season March to October
Carrots: All year
Celery Root: October through April
Jicama: All year with peak season Janugary through May
Parsnips: All year with peak season December through April
Radishes and Diakon: All year
Rutabagas: All year peak season January through March
Turnips: All year - Spring is peak season
Artichokes: March through May
Asparagus: March through June
Celery: All year
Nopales: All year with peak season in late spring
Potatoes including sweet and yams: Most varieties available all year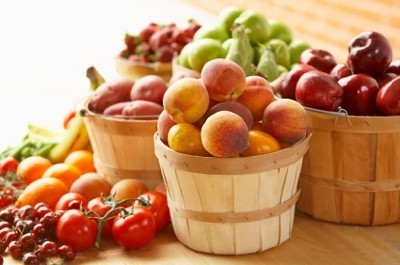 About The Author: Debra Frick is a mother of 5 and a grandmother to 8 grandsons and one granddaughter. She is a published author and poetress. Recycling and saving money are her passions. She also loves crocheting and cooking. She is also a pet rescue volunteer and has many pets of her own.
Add your voice! Click below to comment. ThriftyFun is powered by your wisdom!
Published by ThriftyFun.
© 1997-2022 by Cumuli, Inc. All Rights Reserved.
https://www.thriftyfun.com/tf73812444.tip.html