Determining a Reasonable Cleaning Rate
56 Questions
Ask a QuestionHere are the questions asked by community members. Read on to see the answers provided by the ThriftyFun community or ask a new question.

So I decluttered, cleaned, and organized a customer's home while she has been out of town. Since she has been gone I have done 3 bedrooms, 1 bathroom, 2 closets, one of the closets was as big a room pretty much. And I've been doing loads and loads of laundry. I've spent altogether about 16 hours there.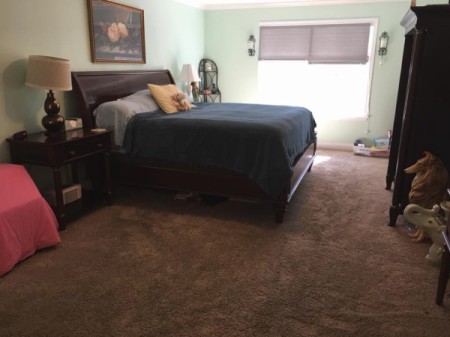 She will be returning tomorrow and told me to tell her how much and she will write me a check. How much should I ask for? I don't know if I should charge by the hour, the room, or what.
I have also been taking care of her 3 cats, guinea pig, and bird. I cleaned out the bird cage as well. I'm not a "professional", but I have done a great job because I am great at and love organizing and cleaning. Any comments or advice would be so great! I've included before and after pictures of some of the work. I live in Braselton, GA. It's about an hour from Atlanta. Thanks!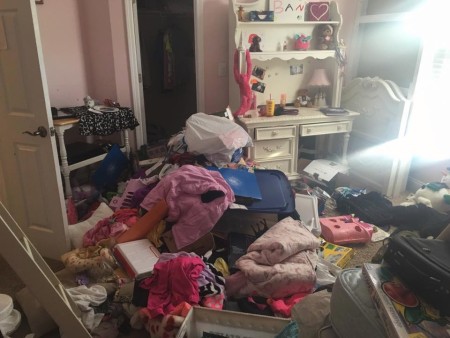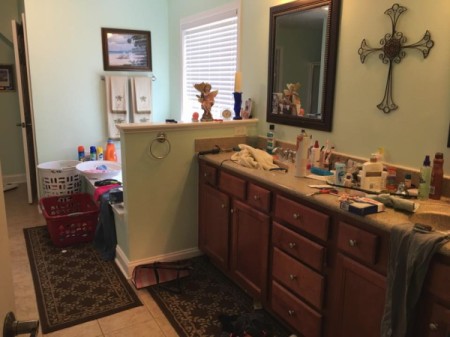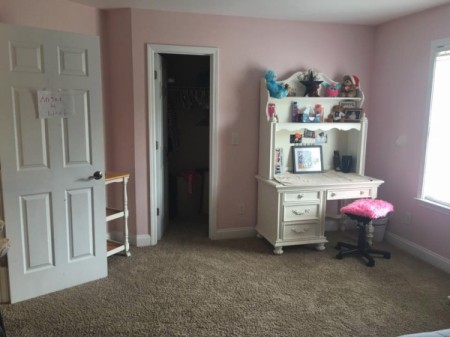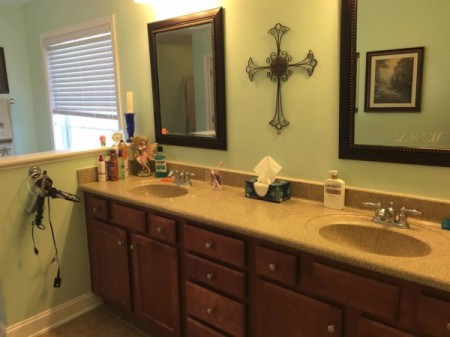 Answers

January 31, 2017
1

found this helpful
Best Answer
I'd charge $350. I've been doing this for years. And just per room u did that's $50 a room plus laundry there's another $100 min then the pets another $100 and the normal cleaning another $100.
Answer

this Question
I recently quoted a potential client 125.00 for a 5 bedroom, 3 bath, 3200 sq foot home. She was quick to tell me she had someone clean for considerably less. She also has 3 children, a pet rabbit, and a dog inside. Help?
By Carol R
Answers

September 4, 2013
0

found this helpful
Best Answer
$125 is a really good price to clean up after this lot! She's trying to intimidate you before you've even broken out the broom. She's clearly going to be a real problem client.
The money she is willing to pay is not anywhere near enough to put up with this woman, her three children, and her other zoo critters! Anything under $125 is too little - bet she wants to pay $75!
Truthfully the right price for this much work (because really, with her attitude it's clear she's going to expect you to do a lot more than just clean up after her and the zoo) is $150, $200 if I'm right and it turns out she expects child-minding, and lots of other 'little things'.
And the pricing should be figured for after tax - make sure she (or anyone else) pays you enough to leave that $125-200 in your pocketbook after your paying taxes on the earning.
Answer

this Question
How much should I charge for a weekly cleaning of a 2000 - 2500 square foot, 3 bedroom and 3 bath home? She would also like her windows cleaned and her oven and refrigerator cleaned. Thanks for your help.
By Nan
Answers

December 16, 2013
0

found this helpful
Best Answer
It depends on where you are and how much competition there is in your area. I would think that $125 is the minimum per week but $185 might be more realistic. I pay $90 for my (daughter's) 1 BR apartment once per month and $175 for my house. I have 6 BR, 3.5 bath but only ask for two bedrooms, kitchen and den to be done every month.
Good luck. Wish you were near me since the people that clean my house do a barely adequate job. They certainly do NOT do windows.

October 29, 2014
0

found this helpful
Best Answer
Depends if it's weekly or biweekly $140 is what I charge. Windows are an extra charge.
Answer

this Question
How much do I charge for the 1st cleaning of a very dirty, very cluttered 1 bedroom apartment? This is for a good male friend of mine. He has asked me to help him. He wants to straighten his place up. It's a total wreck, everything, every room. There are clothes everywhere, scrap electric things, junk kitchen a total mess, bathroom is unreal and the bedroom as well. There is no organization at all, not one room. It will take probably 2 or 3 days at 8 hrs a day, maybe more. Help me!
By Lucy from Elizabethtown, KY
Answers

July 12, 2013
0

found this helpful
Best Answer
Are you truly helping him clean or will you be doing all the work yourself? If he is helping, too, I would probably charge around $50 a day.
If you're doing it all by yourself, I would charge at least $75 per day. Maybe more, depending on the amount of work involved.

July 15, 2013
0

found this helpful
Best Answer
I would search cleaning services to find out what they would charge and share that info with your friend. Then tell him what you will charge (maybe half?). Remember to wear gloves and a face mask in case you uncover "surprises" such as mold, insects, etc. Good luck!
Answer

this Question
How much should I charge per hour for house cleaning in Montana?
By PTS

Answers
October 25, 2017
0

found this helpful
Best Answer
You might want to think about charging per room or per task, or perhaps think of a list of regular duties that will be included in your basic clean such as floors swept/vacuumed/mopped, dusting, dishes, counter tops, bathrooms. What I would do is come up with a list of duties that you will do for each room of the house in which you will be cleaning and be considered your basic clean package. This is what you will do for the client every time you come, then add on to that for extra things that dont necessarily need to be done every time but just so often or on request. These extras can be things like changing the bed linens, cleaning out the fridge, laundry, window washing. For your basic clean you want to figure in what the supplies will cost for everything you need and you need to figure how long it should take you to do the work. How much do you want to make an hour?
Say $10.00 per hour for example, so with your supplies lets just say it cost $20.00 and your gas to get there and home $10.00 Lets say it takes you 3 hours to do what you have come up with for the basic clean with everything added together thats $60.00 and then you add on for extra rooms, extra chores ect It is kind of hard to say how much you should just charge per hour because some people clean really fast and others really slow. What might seem like a very long day cleaning to you might look like you could of done more with the time you had to the customer, Usually it always will because your on their dime. With a set price per job they know what they are getting and what you expect to be paid. This also helps you not be taken advantage of by people making you do really grueling work for little to no money by the hour. Best of luck.
Answer

this Question
I am bonded, licensed, and insured with 2 of us cleaning. I charge $40 for an hour, including laundry. Is that a good rate?
By Linda

Answers

R Barbara
Bronze Post Medal for All Time! 190 Posts
September 5, 2012
0

found this helpful
Best Answer
The rate is often determined not only by the size of the house and what the owner wants done, but also by the going rates in your area. I ran a small housecleaning service in the early 2000s near Portland, Oregon. There were two people working and our rate was $25 per hour, per person, as there are actually two man hours for every hour in the house.
If you are only asking $40 for the two of you then you might want to check around and see if $20 per hour is the going rate for a cleaning service that also does laundry. It might be a little low, depending on your area. Hope this helps.
Answer

this Question
Archives
ThriftyFun is one of the longest running frugal living communities on the Internet. These are archives of older discussions.
My name is Seazen and I am trying to start my own cleaning business. I have absolutely no idea what prices I should quote.
Read More...
I just started my first cleaning job, my initial quote was $10 an hour, because I was told it was only lite cleaning 1-2-3 days a week. When I arrived I realized that I totally undercut myself.
Read More...
Published by ThriftyFun.
© 1997-2022 by Cumuli, Inc. All Rights Reserved.
https://www.thriftyfun.com/tf75259804.tip.html