By guest (Guest Post)
March 30, 2008
0

found this helpful
Use diluted elmer's glue. It dries clear.
March 31, 2008
0

found this helpful
nothing to do with your post but just had to tell you I have a daughter whose name is Karissa it is unusual to see this name let alone the same spelling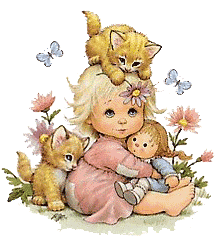 By guest (Guest Post)
April 23, 2008
0

found this helpful
I have 12 inch hair and it will be my first time putting my hair in a mohawk and all I have is egg whites elmers glue and hairspray. I need to know how to go about putting it up and such.
Thanx xx
By guest (Guest Post)
May 20, 2008
0

found this helpful
Ami, NO! Elmer's glue is NOT totally vegan! It's not made from milk but it is made from cow hooves. I have a 10" liberty spikes and I use Rave 4x and blow dry it - its very cheap and works great! I also use got2b glue (which is actually vegan) on the tips to keep them from splitting.
By guest (Guest Post)
September 2, 2008
0

found this helpful
The best way is egg whites, soap(Bar) and Hairspray. I'm working with 14 inch Liberty spikes and it works all the same!
October 12, 2016
0

found this helpful
In what order did you use these?
By guest (Guest Post)
September 11, 2008
0

found this helpful
I used Elmer's glue and all it did was become a big mess. I personally use got2b glued but it gets heavy cause my hair hates going up in any fashion so it always ends up falling. I guess I'll try some of these combination suggestions. My hair's thick so that might be the issue?
By guest (Guest Post)
September 22, 2008
0

found this helpful
I use to use wood glue for mine because my hair is pretty long, but I just found out that a bar of soap works pretty good too.
By guest (Guest Post)
October 28, 2008
0

found this helpful
I am spiking my hair into a mohawk for the first time, and I don't know what to do!
Some people say to use Elmer's glue, but I'm scared it will kill my hair or wont come out or something. My hair is like a gold color, it is also very thin and very very long, about 18 inches.
I tried doing the sugar water mixture once, then blow drying it, but my hair would not spike out! Believe me, the sugar and water made it hard as rock. Please help! I need replies right now /ASAP
April 23, 2011
0

found this helpful
Hey!
I think another important method that definitely needs to be mentioned, is back-combing (commonly used for making dreads). I personally think this method makes the hawk look and feel more compact. The first time you put it up, make sure to back-comb your hair, section by section, starting from the bottom and gradually getting higher when you feel it start to knot up (this can be taken out easily btw, just pull the hair apart gently. Do this before you shower or during, to prevent yanking your hair out. Any who. Once you've done that for about half an hour, your hair should already have most of it's form. Test it out by pressing your hair up with your hands and then leaving it to stand for itself, it should be standing upright already for the most part. (: Now all you need to do to fix it in place is use some hairspray or whatever that doesn't weigh it down too much. Give it a few palm presses and pinches, and you're set!
Big tip for having slept with a mohawk :
When you wake up and some of it has lost it's strength, just back-comb the bits that need fixing, or give it all a quick re-do, then a quick fix with whatever you put in your hair (make sure it's light weight), give in some more palm presses and pinches, and you should be done in 5 to 10 minutes! The longer you continue this method, the easier it will be to keep your hair in shape and the more compact it will get!
Xxx