Suma is our 10 year old grey cat. He's a very large cat, but a gentle giant indeed. Very sweet.
9 years ago we adopted him from the humane society. We've never regretted it.
He likes to wave to me, kiss me, pose, give me right tootsie, give me left tootsie, give me two tootsies, touch me. He also likes to drink water from my cupped hand.
The coolest trick he does is "show Mommy teeth." He will repeatedly yawn BIG on command when I as him to show me teeth. He likes to pose for the camera. He gets rewarded for all his tricks.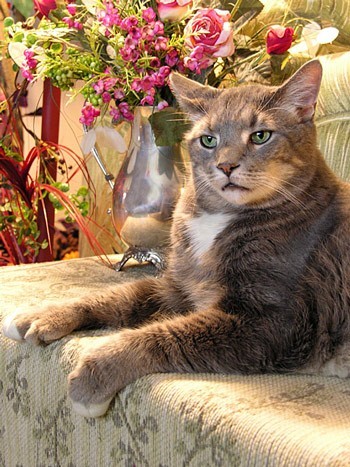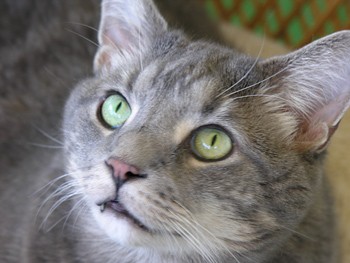 By Grayce Pedulla Dillon from Fort Pierce, FL