Most of what I have in my gardens in the raised beds (other than the fresh vegetables planted) pretty much came from others.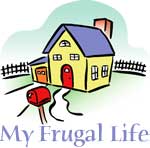 As friends and neighbors, we check over each others gardens and say what we have extra of. May be a couple of bulbs, remembering to catch the seed as it heads into fall, or some flowers bloom and dry, gathering those seeds weekly (daisies and poppies).
A family (pastor) friend was moving away and had spent lots of time in his beautiful gardens. He found out before signing final papers that the sellers intended to do away with the gardens, so it was written that as friends and family, we could come and carefully remove plants. As this was the fall, and their actual move was about 8 hours away, plants were not in the front of their minds.
We dug out what they knew they wanted and brought them to my garden which eventually became GARDENS. Some of his stuff was heirloom and long time plants. So I took a sampling of pretty much everything. He had taught me to gather seeds to keep, etc.
This was the beginning of asking for samples of what I saw and also offering/sharing what I had. This has gone on over a decade or two. I have neighbors who have beautiful gardens who share and one with a family and challenged income who had a barren yard. As I weed, I find transplants which need to be moved, so over the course of the last couple years, they too, have offerings from my pastor friend's garden.
Another neighbor was over last night and we discussed what from my garden she should move some over to hers in preparing for next spring's graduation in their home. I have lilies of the school colors, etc. In return, I told her I was sure in need of something red and blue for mine. She will keep track of which will be great swaps.
This neighbor is a green thumb. She has a fern almost 100 years that moves with her family tree. We research issues together to solve problems, what is happening in mine or hers will most likely happen to the other.
A couple weeks prior to graduation this year, my niece came over. She lives across town and is also financially challenged but wanted nice plants to make her yard smile. She made her way through my weedings and ended up with about 6 different kinds of new landscape plants.
Last year, the local American Cancer Society Relay For Life teams did a clean out your gardens and potlucked them to resell on a busy garage sale weekend. I heavily thinned mine for this purpose. They made several hundreds of dollars from those wishing to also stay frugal and support the local cause.
By Joyce from Benson MN
Do you have a frugal story to share with the ThriftyFun community? Submit your essay here: http://www.thriftyfun.com/post_myfrugallife.ldml