By Kathleen D. AL (Guest Post)
January 8, 2009
0

found this helpful
I suggest putting a quilt under the mattress. You may need to fold it. Also put one on top of the mattress. If you don't have this you can buy them at a rescue mission very reasonable, or Thrift stores. Good luck.
January 8, 2009
0

found this helpful
Have you tried flipping your mattress? And, yes, the egg crate toppers do help but if the sag is really bad you might want to fill in that space with some folded linens between the mattress and the topper.
January 8, 2009
0

found this helpful
My daughter put a egg crate topper on her mattress and it slides all around. We have been through two new matress sets. The first was one from Drs. Choice the other we still have and is bad
is a Serta they both sagged really bad. The Drs Choice Co replaced the whole set. The Serta Co, where we purchased it is a furniture Co and they wont do anything about it. They came out and put a rail across the bed and said, hmm the pillow top touches the rail so its ok! I said of course it does there's air in between the top material and the filling. he said naaaaa It's fine. I was so mad I ended up asking him to leave my house. Needless to say he didn't get good publicity from us!
January 8, 2009
0

found this helpful
Yes - definitely turn your mattress onto the other side - and I personally did extend tha life of a mattress with a foam topper - you can even put bubble wrap in any bad sag - it works, but it IS noisy!
By Kathy (Guest Post)
January 11, 2009
0

found this helpful
I have a pillowtop that is sagging in the middle. Any suggestions?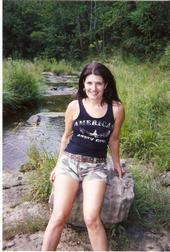 January 12, 2009
0

found this helpful
Kathy: What brand is your mattress and what year is it? If its under warantee the maker may stand behind it unless its Sealy like mine is. All I know is you cant turn a pillow top matress. I just
wonder what brand of Matress is supposed to be good.. so far Drs choice and Sealy are not good but at least Drs Choice exchanged it.
By Nancycorinne (Guest Post)
January 14, 2009
0

found this helpful
I don't know if your bed is on "slats" but if it is you might try to buy an extra one or two at your local lumber store.
If it is not the slats measure the width and length of the bed and buy a piece of lumber that is an inch or more smaller on each side that is 3/4" thick. This helped me a lot when my back was really bad. I feel for you!
Right now I have a couple of old flattened out pillows under the spots where I bear the most weight (I sit up and read in bed often and have broken down the side) This helps quite a bit.
You can actually use a level to see where you need the extra support.
January 14, 2009
0

found this helpful
I had the same problem with my pillow top mattress. You could see the dip in the middle from accross the room. When I moved last year my frame broke during the move so I just put the mattress and box springs on the floor. Now there is no sag and the mattress is much more comfortable. You can get the same effect by putting a piece of 5/8" plywood between the mattress and box springs. Make sure you cover the top of the box springs with the plywood so you will get even support.
March 23, 2016
0

found this helpful
Our $1,500 mattress sagged in the middle after the warranty expired. We folded a foam mattress pad in half and put it UNDER the mattress where it sagged. Then, I spread an old mattress pad over the folded foam mattress pad, so that it would be fairly smooth and not lumpy.
It filled in the sag and it feels like a new mattress. They aren't making mattresses to last. Sad!