By Sara (Guest Post)
November 14, 2008
0

found this helpful
One of my favorite things to buy at bake sales are rice crispy treats. I just hate making them myself.

November 14, 2008
0

found this helpful
Brownies, rice krispy treats, no bake cookies, peanut butter cookies topped with Hershey kisses were always some of my favorites to make.

Cyinda
Bronze Post Medal for All Time! 213 Posts
November 14, 2008
0

found this helpful
Chocolate muffins with chocolate chips inside, They're called "chocolate-chocolate" muffins. Nobody can resist them! Also, home baked bread, especially sourdough & this time of the year, pumpkin bread (it's just like banana bread).
You're from Texas, so I don't know how this would go over, but if it were me, I'd buy practically anything that was Nonfat & Organic.

Marjorie
Silver Feedback Medal for All Time! 290 Feedbacks
November 14, 2008
0

found this helpful
Ask if you can make some jar gifts such as hot cocoa, hot cappuccino, etc. I believe they would be a big hit. It would be nice to have a variety to sell at a bake sale other than all baked items.

November 17, 2008
0

found this helpful
Cookie pizza, whole or by the slice. Make a favorite cookie dough(or buy a mix that makes about 3 dozen) Spread dough over a disposable pizza pan bringing it slightly up the sides of the pan. Then go wild with red jam(tomato sauce) white choclate chips(shredded cheese) green and red gummies(peppers),shredded coconut(onions) or just put on favorites like chocolate chips, slices of green jubes.
I would stay away from nuts or peanut butter cookie dough and also may mean leaving off coconut, but try marshmallow cream (small spoonfuls) or mini mallows whole instead.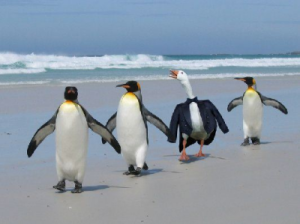 Louise B.
Silver Feedback Medal for All Time! 337 Feedbacks
November 17, 2008
0

found this helpful
Are these bake sales for the kids to eat? If so, cupcakes, especially decorated ones, are a big hit. Popcorn balls are popular. Carmel corn in sandwich bags. Large cookies -- especially those with chocolate chips or smarties. Rice krispie treats are popular, and so easy to make.

November 17, 2008
0

found this helpful
I would say it would depend on when you are having the bake sale. If it's at holiday time, say now with Thanksgiving coming, try a pumpkin pie, or breads-even mini breads, if you are creative chocolate lollipops.
Anything would really work. Even cinnamon rolls...depending on time of day. Hope this helps some.

November 17, 2008
0

found this helpful
Shelly, we've ALL made the same-old-stuff for bake sales....here's a new idea: there is the neatest website from a gal named Kaylin (I think), and she sells different little cookbooks that you download on your computer....all kinds of mixes in jars, etc. One of them is a really neat cookbook that has little mixes that you make up, put in ziplocks, and then wrap up with all kinds of different bandanas (pony-tail style) that you can buy at Walmart.
I have always wanted to buy one for my niece who is an elem. teacher; they sound so neat and different. Kaylin's free daily newsletter offers a sample of her recipes plus a forum where others send in requests. You will love it:
www.realfood4realpeople.com/
Good luck! Jeanette

christi
Bronze Recipe Medal for All Time! 52 Recipes
November 18, 2008
0

found this helpful
Butterscotch Rice crispy treats
6 cups rice crispys
1 bag of butterscotch chips
1 cup peanut butter
Melt the peanut butter and butterscotch chips together and pour over rice crispys. Mix well and pour into a well buttered 9x13 inch pan and put in fridge about an hour.
By KJ (Guest Post)
November 18, 2008
0

found this helpful
At Michael's, you can buy mini ceramic loaf pans for $1 each. They have Thanksgiving and Christmas patterns on the sides. You can bake any type of breads (pumpkin, banana, cranberry, poppy seed) in them, sell them in the pan.
They are cute and functional too.
By m (Guest Post)
December 26, 2008
0

found this helpful
I would go with the classics, brownies, cookies, and cupcakes. the difference is the packaging. instead of full sized brownies on a tray, try brownies cut miny sized and put 3 or 4 in a cute party favor bag for a twist. same with cookies, too. Good luck at your bake sale! =)) -m