Mason is a 3 year old Boxadore (Boxer/Lab mix). We adopted Mason from a rescue last October. His previous owner suddenly had to move into a nursing home.
Mason loves to run, play tug-of-war and fetch with his favorite toy, and be as close to us as physically possible. He really, really wants to smell the cat (it's his lifelong dream), but the cat is not interested.
Mason was very traumatized at losing his original "Dad", and came to us from Foster Care with severe separation anxiety. The first few months were a lot of work, but it's all paid off and he's a fabulous and beloved boy now.
We've done all the obedience training classes; he's learned a ton of tricks and passed his AKC Canine Good Citizen test. He just loves the kids and follows me everywhere I go. He even waits at the door when he knows it's time for me to come home from work. He's named after Perry Mason.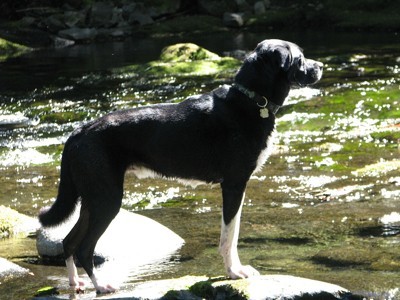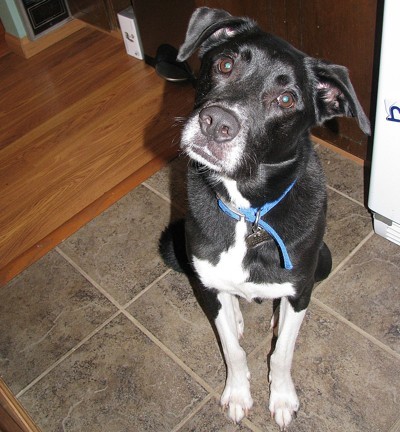 By Stephanie from Hillsboro, OR