I have found that listening and learning from others has been one of the best ways of saving money and living within my income.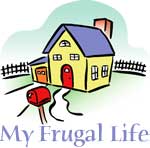 Asking questions, which some people now seem to think is showing a sign of weakness, often saves hundreds of dollars that you think is going to be a long term investment. Energy saving and investing in today's world comes to mind. So how did I stay frugal and support a family of three on $2.00 a hour to later $8.00 a hour, and a single income with no credit cards? I listened and learned from fellow workers and parents and grandparents and remembered little tips from magazines and books. "Stop listening and learning, and you die", my grandfather used to say, with his 8th grade education.
Decision making is hard, but if you listen and learn from other peoples problems, some of the information is buried deep in your subconscious and some decisions are based upon pure research and luck. But no decision, whether emergency crisis or long term problem, is going to be good if you make it with no respect for the opinions and knowledge gained from others. Think comments by purchasers of a product, on the internet. What means more, the sales pitch by the salesman or the government, or the comments by someone who has already been there done that?
These are the ways; First, think of doing without yourself. Socializing and partying for single and single/divorced friends is often a priority that few can say "no" to. But, if you are working and spending time away from your kids due to jobs, think of how little time left for at home and children is left. So, set a limit on the number of times you will go out each week or month. Then set a limit on how much you will spend with spouse or alone with friends per month.
If you overspend on your weekly allowance, accept that you aren't going out next week. Firm goal setting and discipline is a rule not to be broken often. My girlfriend and I actually allowed ourselves two beers, that we split and mixed with a can of tomato juice she always carried in her purse, when we splurged on a night out, when the kids were with their fathers. Lots of funny stories about that tomato juice, let me tell you.
Every economists will tell you to sit down and make a budget first, allowing yourself some amount of hobby, enjoyment or recreational listing each month, so the above recreational limit, is imperative from the beginning before setting your budget. Then figure the very most expensive things in the budget like utilities, groceries and rent or house payment and car payment. Once you have the amounts written down. Look at how you can cut everyone of those things.
Cars that could be sold, if you have more than one, or a car that can be paid off early, if you paid a little extra. But, don't look at anything with the attitude, "I can't do anything about that". That is a excuse! With a spouse, it is definitely harder to be the one who pays the bills and the one who agrees to live on their allowance or within the budget. Remember, you can only control yourself and the little kids. So better to try and get on the same page with the spouse from the beginning. Bring the kids in, if age appropriate, because you share in the problems and the solutions, but control is individual for adults.
These are the basics I have learned. Waste not want not. Thousands of cable/satellite channels are a waste because they are never watched. Often the kids are watching channels when you're not home that you don't want them to watch and you can't afford TIVO and parental controls. So, I suffered right up until my own disgust with the trash on public channels, with a antenna. Yup, even upgraded in 2005 on a new antennae. It will save anywhere from $30 to a hundred a month depending upon whether you are addicted to the tube or your husband can't do without the best of his sports channels.
If you look at all the packages and options out there, call every year and threaten to change companies, for the best rates on the least amount of "needed" channels. You can save a lot on television if you don't watch much. PBS is liberal but does have international news and good movies and specials. I now do with basic channels so I can watch old movies, and made a deal with my local DVD store that is better than net flix, because I go to the store for movies. It helps the local business and gives her a steady customer when times are tough.
Another aspect of TV is to ask the whole family what is more important for them. Paying $50.00 or $100 for cable television each month, or going to the movies as a family, or the zoo or a monthly dinner out each month? Cut and transfer and learn the priorities of the family, before you decide what "YOU THINK" is important for them.
By Leslie from Albuquerque, New Mexico
Editor's Note: Because Leslie's essay is longer than our usual submissions, we are publishing it in 6 sections. Here is a link to the next section:
And here is the previously posted section:
Do you have a frugal story to share with the ThriftyFun community? Submit your essay here: