Cyinda
Bronze Post Medal for All Time! 213 Posts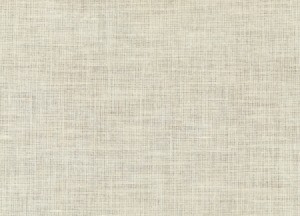 A great way to decorate a rental that will not harm the wall is with fabric that's held up with old fashioned Liquid Starch. If you can find a fabric you love at a price you can afford, then you can't beat this handy trick! Cotton or a cotton blend works best because it absorbs the liquid starch. It's also important to first wash your fabric before hanging because this not only removes any sizing, but washing also pre-shrinks the fabric so it won't shrink once it's hung and dry.
All you need are a few simple tools and a measuring tape to figure out how much fabric to buy. (Cotton fabric is usually 45" wide)
Besides the fabric, you'll need: a bucket or large container, a large sponge, a paint roller or brayer, a gallon of liquid starch, a roller cutter (for cutting the fabric once it's hung) and a chair or step ladder. It's also nice to have a friend help out. All you do is dip your washed fabric into the bucket of liquid starch, then wring it out a bit. Next, hang the fabric starting at the ceiling, then cut the excess off with the roller cutting wheel. When it's time to move, simply pick a corner off with your fingernail, then pull it off in one easy motion. Then simply run the fabric through the wash and rinse cycle a few times and stash it away for another project or for hanging up again in your new place. This decorating technique is especially nice for those of us who keep changing our minds, or who get tired of things quickly.
Source: FOR MORE DETAILS: HGTV
By Cyinda from Seattle
Comments

Myrna
Bronze Feedback Medal for All Time! 168 Feedbacks
April 10, 2008
0

found this helpful
That's a nice idea, but best to get permission first and does it not leave any residue on the walls after the fabric has been removed?

April 10, 2008
0

found this helpful
Cyinda,
What an awesome idea! You have really blessed me with this idea as I am so tired of white walls and I am a renter. Thank you so much for the wonderful idea!
God Bless,
Sheila in Titusville, FL

Cyinda
Bronze Post Medal for All Time! 213 Posts
April 11, 2008
0

found this helpful
Yes, you could ask permission first, but I bet they wouldn't grant it, because most likely they have never heard of this harmless technique. It won't harm the walls one bit... If they do see your walls & DO say something, just remind them of your damage deposit, & tell them the walls will look as good as new when you do leave the residence. If you want to reassure yourself before tackling this project, just do a small area as a test, first & let the fabric sit there for several days after it's dried, then simply pull it down again & if you're happy with it, then re-hang it all over again in a larger area!
---> The fabric "wallpaper" should come off easily without having to wet it, but if for some reason it doesn't, then just take a large dollar store sponge & wet it with water & rub this over the fabric & let it sit damp for 5 or 10 minutes before pulling it down. If your dollar store sells the large fleece-covered sponges for washing cars with, these work great.
* If you have several Walmart's that sell fabrics, go to each of them & scope out their fabric choices before you spend the big bucks at the fabric stores. You may be lucky enough to find a fabric you love for only a dollar a yard! ... and if not, ask them when they're getting their next shipment of discount fabrics in... Each Walmart has different $1 a yard fabric choices... I know this because we have 5 Walmarts that sell fabric that are fairly close & because I'm a fabric addict I spend all of my leisure time driving from one Walmart to the next to look at their $1 a yard fabrics.... or at least it seems that way! ... <*grin*>
By Paula Jo Carr Mebane, NC (Guest Post)
April 13, 2008
0

found this helpful
I would like to know more about this please respond to this in answer.
1. Doesn't the mositure from the material "starch" on the walls leave some kind of residue?
2. You mean to tell that the moisture on the material will not soak into the walls leaving a nasty stagnent smell in the room?
3. Do you know personally that this can be done as you have indeed done it yourself?
4. Do you think that the same concept would cover over paneling?
5. Can this be done on ALL types of wall materials used in housing?
I am really interested in this idea. PLEASE RESPOND to dpcarr AT bellsouth.net with the answers IF not on this site PLEASE.
Read More

Comments