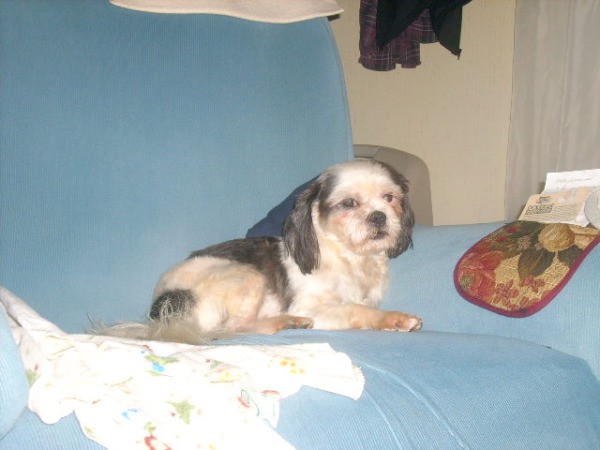 Ted E. Bear (aka:Teddy) is a 2-3 year old Shih Tzu. Since the loss of my "Panda" some 2 years ago, I had constantly gone on line viewing our local animal shelter hoping to adopt another Chin. Finally 2 Japanese Chins were up for adoption. I hurried to the shelter only to find both had already been adopted. I almost left heartbroken only because I really love the breed and had Panda just short of 15 years, along with her parents and brother.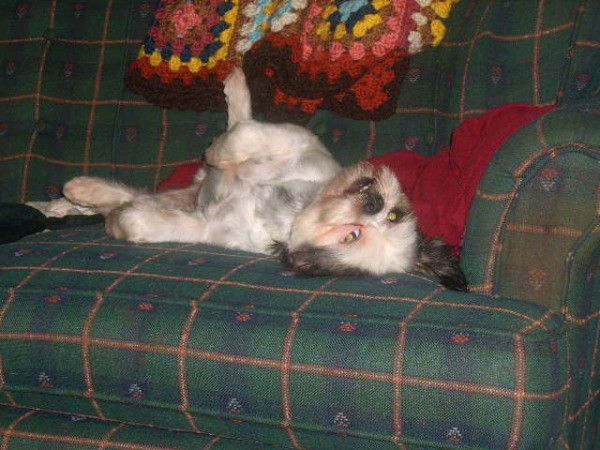 As I was talking to the volunteer this one dog just sat wagging his tail and never took his eyes off me.The rest is history. Teddy was found wandering the streets and his condition, when found, was heartbreaking. He had to be shaved from being so matted. In his first shelter photo, he looked like a sheepdog. He's a dream.
He loves riding in the car. I lost a leg in a car accident and he walks right by my side on a leash. It will be 4 weeks this Friday that we became room mates and he lifted his leg once the first day he was here. Outside we went and somehow he knew that was wrong.
Ted E. Bear learned to "sit", barks once if a stranger is at the door, and is gentle with children. I can take his food away from him and he'll sit and wait. He has no aggressions. He's the perfect lap dog, loves to sit with me while I crochet and is learning to play.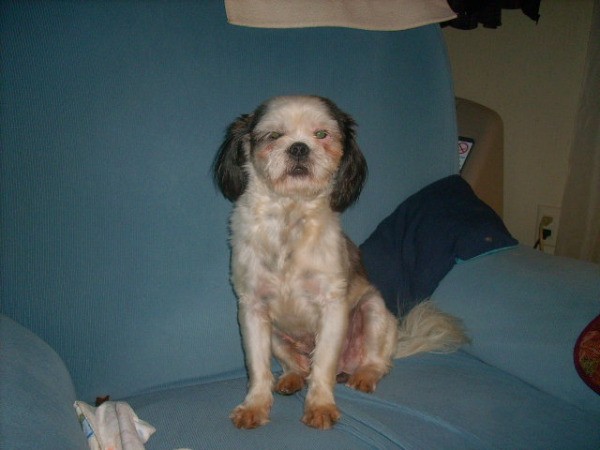 We went to the pet store where he sniffed out 3 toys, but his favorite toy is an old knotted sock to play tug of war. He's my first shelter dog and wish I could adopt more, but one is all I can handle with my leg. Teddy came already neutered and micro chipped. One of my ThriftyFun Angels kept loving nagging me to adopt and I can never thank her enough because neither Teddy nor I have any regrets.
He's been groomed and struts his stuff when I tell him how pretty he looks. Last Friday was the first time he was left "Home Alone". When I got back home 3 hours later, I slowly opened the door hoping he hadn't partied. There he sat wagging his tail that not one thing was out of place. His only objection is brushing his teeth. I'm truly blessed.
By Keeper from NC