A year ago when we signed up for a family membership at the Oregon Museum of Science and Industry (OMSI), it seemed like a lot of money, about $120 for free admission and some other perks. Looking back over the last 12 months, we have really gotten our money's worth from it.
We have gone every couple of months. Our kids have been able to bring a friend any time we go at no extra charge, and there is so much to do we can barely drag them away when it's time to leave. If we had to pay for every time we went to OMSI this year, we would have easily paid 3 or 4 times as much as the membership cost us.
We were able to take a submarine tour the last time we visited, which the kids really enjoyed.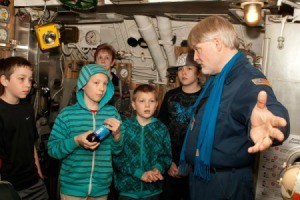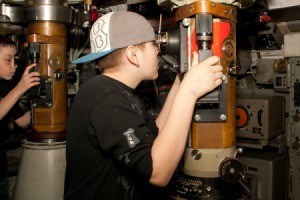 We have seen a number of fun and informative traveling exhibits like: Game On 2.0 (history of video games), Ancient Egypt, and The World of Narnia, to name a few. We had to pay extra to go to special exhibits like Body Worlds and for IMAX movies, but we got a substantial discount because of our membership. We also have been invited to special member nights and adult only events throughout the year. And you can use your membership for free or discounted admission when traveling at other reciprocal science or nature museums around the country.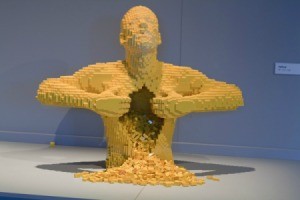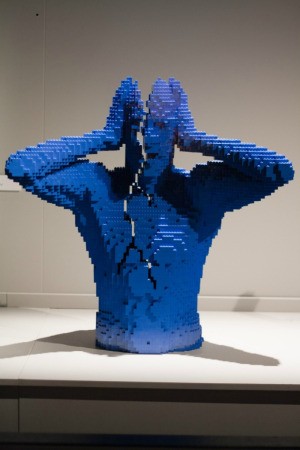 When we heard Nathan Sawaya was having his Lego exhibit (The Art of the Brick) open the week our membership was up, we decided to get in another trip before it expired. It was such a fun collection of Lego sculpture, I think we liked it more than the kids! Plus, they let us take pictures for this one, which was an extra bonus.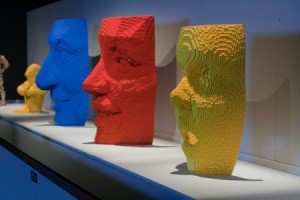 To save a little money, we are going to wait a bit to renew our membership because there is no penalty for not renewing right away. A great time to do this is when family comes to visit because you can often add the additional children to your family membership at no additional charge, giving you more options for guest tickets.
By Jess from Hillsboro, OR