Saving Money on Museum Memberships
Solutions
Share on ThriftyFunThis guide contains the following solutions. Have something to add? Please share your solution!
I have a tip for all of us thrifty parents, whether by choice or because it's necessary! My son's third birthday is this week, and to be honest, he doesn't need a lot of new toys! We're on a limited budget, but there's a great children's museum in Milwaukee that my son just loves. It would cost about $20 for us with admission and parking costs. This doesn't include the cost of the gas to get there though (it's about a 30 minute drive for us). So it can get a little expensive!
What I did was ask my parents and sister if they'd like to go in together on getting my son a membership for his birthday instead of a toy. He's young, so he won't notice that he didn't get a material gift, and the children's museum is educational to boot! They bought the membership ahead of time, so on my son's birthday, we're going to celebrate by playing at the children's museum. All we'll need to pay for is the gas money to drive there. Now we can take advantage of the special programs that they have too, since we don't have to worry about the expense of admission and parking. It truly is a gift that will keep on giving all year!
I have always enjoyed using the passes our local library offers for the Museum of Science, Children's Museum, Museum of Art, and Botanical Gardens. This is a great way to educate your kids during the summer months that is fun and inexpensive.
I also found you can use local library passes while on vacation. You need to get a library card from your vacation destination's library. Then you can use their local library passes to museums and attractions using them to get in for much less or free.
On a rainy day, you can check out DVD's or VHS movies from the library depending on what you have available to watch them on. Pop some popcorn and have fun this summer!
By Mother Goose from Royalston, MA
I have been trying to come up with a spare $100 to renew my membership to the San Diego Zoological Society but never seem to have the spare cash. The last renewal solicitation I received spurred me to take action. I pinned the envelope on my bulletin board (beside the desk) and any money coming in from refunds, part of the extra money I earn babysitting , and other little bits will go into the envelope. I don't think it will take too long this way.
By Linda from Vista, CA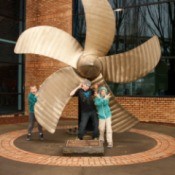 A year ago when we signed up for a family membership at the Oregon Museum of Science and Industry (OMSI), it seemed like a lot of money, about $120 for free admission and some other perks. Looking back over the last 12 months, we have really gotten our money's worth from it.
We have gone every couple of months. Our kids have been able to bring a friend any time we go at no extra charge, and there is so much to do we can barely drag them away when it's time to leave. If we had to pay for every time we went to OMSI this year, we would have easily paid 3 or 4 times as much as the membership cost us.
We were able to take a submarine tour the last time we visited, which the kids really enjoyed.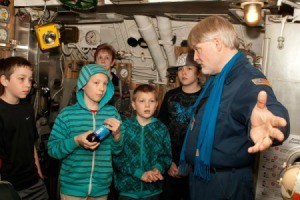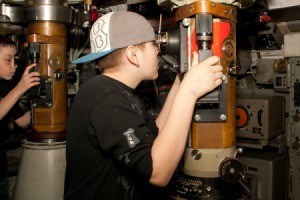 We have seen a number of fun and informative traveling exhibits like: Game On 2.0 (history of video games), Ancient Egypt, and The World of Narnia, to name a few. We had to pay extra to go to special exhibits like Body Worlds and for IMAX movies, but we got a substantial discount because of our membership.
We also have been invited to special member nights and adult only events throughout the year. And you can use your membership for free or discounted admission when traveling at other reciprocal science or nature museums around the country.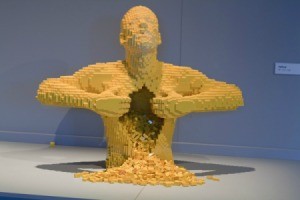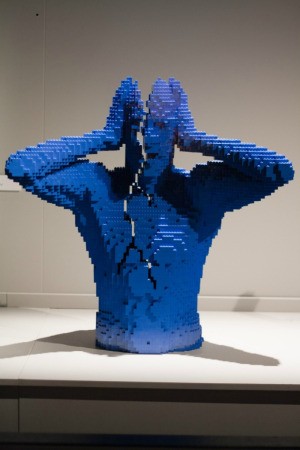 When we heard Nathan Sawaya was having his Lego exhibit (The Art of the Brick) open the week our membership was up, we decided to get in another trip before it expired. It was such a fun collection of Lego sculpture, I think we liked it more than the kids! Plus, they let us take pictures for this one, which was an extra bonus.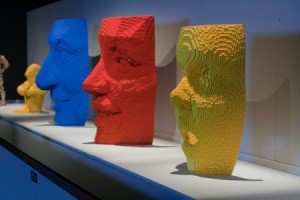 To save a little money, we are going to wait a bit to renew our membership because there is no penalty for not renewing right away. A great time to do this is when family comes to visit because you can often add the additional children to your family membership at no additional charge, giving you more options for guest tickets.
By Jess from Hillsboro, OR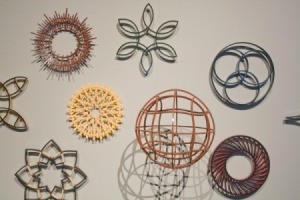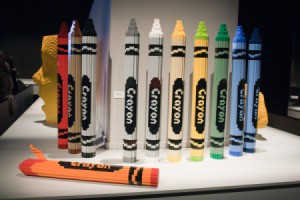 If you bank or have a credit card with Bank of America, every first full weekend of every month you can take advantage of complimentary/free general admission to select museums, gardens, aquariums in the United States.
Read More...
Visit the link below to find out which museum nationwide near you is part of the Smithsonian Museum Day and has free admission!
Read More...
Think about joining a science museum nearby. We joined the one in Jacksonville where the membership rates are very reasonable when we went for a visit. We've been able to visit all of the science centers on the reciprocity list all over the country.
Read More...
Related Content