King is a 4 Month old American Pit Bull Terrier. We rescued King at the age of 3 months.
King is a water HOG. When we let King outside no matter what time of day it is, whether it's rain or shine, first thing he does is jump in his pool. His nickname is Scuba Boy because he likes to dive for toys.
King is a little human trapped in a doggy suit. He is the most loyal, affectionate and devoted "Man's Best Friend" anyone could ever wish for. He is a total "love sponge". He loves to be touched and paid attention to all the time.
He understands so much of what us humans say, that sometimes we have to talk in whispers or spell things out, like the word P-I-G-E-A-R! We tell him everyday that life just wouldn't be the same without him!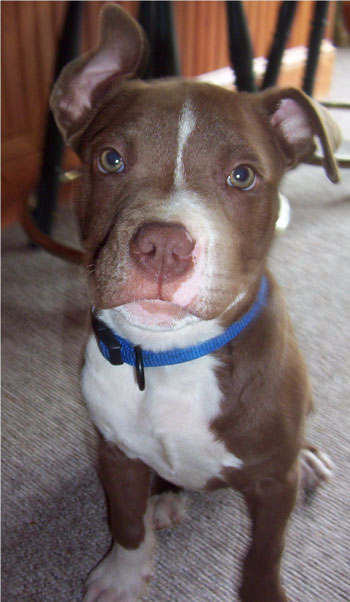 By Diana Harder from Newark, NY