Chica is a 2 year old Chihuahua mix. I got Chica when she was just 9 weeks old. She was the cutest thing ever, and all her siblings looked just like her, but she was just slightly smaller then the rest.
Chica likes to play with her toys and any stuffed animal, even if it's not meant for her! She only likes to eat bones after all the other dogs have slobbered all over them. She also likes to rough house with her best friend Toki, who is a male toy Fox Terrier.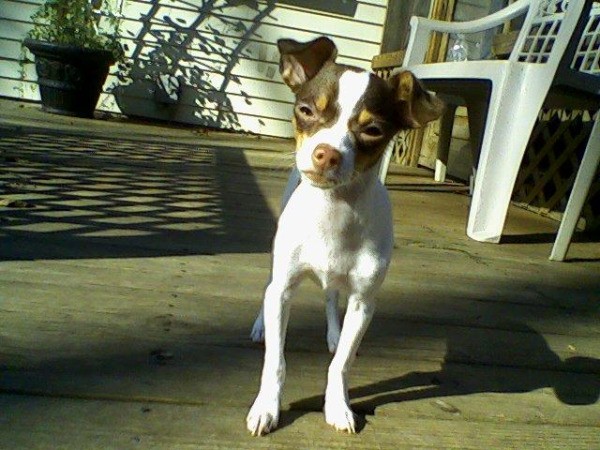 She has a very big personality for such a little girl. If you don't pay attention to her, she barks and growls at you. She also does this when she wants to play. She has many nicknames and answers to all of them: Peeks, Peeker Peek, Peekers, Little Girl, and Chica Peek.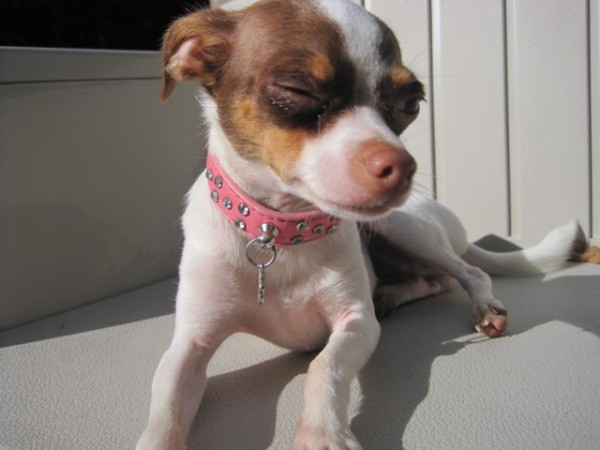 Chica loves to snuggle under the covers and be close to you. She likes to snuggle up on your lap and put her head on your chest. She likes to smell your mouth before she kisses you, to see what you have been snacking on without her. She's a beggar for human food!
By Melissa from OH