My fiance and I bought a Christmas tree last year and have been trying to take care of it during our busy schedules. However, our plant has slowly turned brown, droopy, and overall not very happy.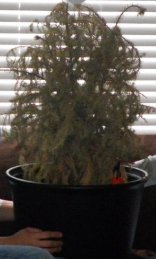 We are not sure what kind of Christmas tree it is, but we have tried leaving it outdoors more, watering it only lightly, and repotting it into newer soil. However, he seems to stay brown.
Here's what it looked like before: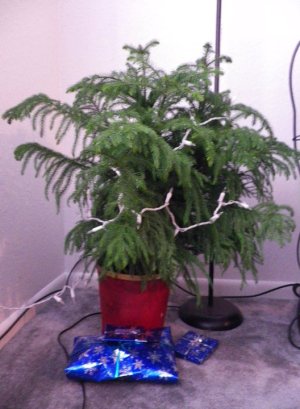 We do not want to lose him!
By Sam L