We have had an unbelievable amount of financial issues lately. This all happened in a matter of days.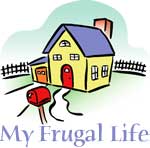 First our toilet seat broke off. The next day, our garage door opener broke so we couldn't get the cars out of the garage. We couldn't go anywhere until we had a repair man came in to repair it.
Next we stopped services with our cable TV service due to cost and went to Dish Network. The guy was here five hours installing it and we spent at least four hours on the phone for four days arguing with them about the instructions we had given them and the installation was all wrong. We wanted out of the two year contract due to all of these issues and I said we are entitled to get out within three days.
I left messages for a week and they never returned the call. When I finally called them again, I explained that anyone can get out of a signed contract within three days, their reply was that is just for when you buy a car. He broke an electric box off our wall and he hooked up the wrong TV's, Also, he broke my computer and told me I had to buy a router. He was incorrect, my husband ended up fixing it.
Then we went out and bought a Sears dishwasher, refrigerator, microwave, garbage disposal, new oven and new range top. Each of them have had problems whereby we had to call them in to fix these items. They have came over to our house a total of six times already. The microwave now does not work again. We bought a new coffee pot and it broke today. I put bacon in the microwave, after they supposedly fixed it and my bacon burned.
Our Bissell carpet shampooer broke (we only used it twice)! Our new Billy Goat Rotor Tiller we just got a few days ago, is broke. We just planted a bunch of flower trees and bushes outside yesterday and I just heard we are having a tornado any minute now. And we don't have a basement!
I am very neat and tidy around my house now as a result of watching those Horders shows that come on Monday nights. I have gotten rid of EVERYTHING that we didn't need. We donated everything to charity. The house looks incredibly different. Where once we were sloppy, we are now very sickeningly neat and tidy. I went out and bought drawer organizes for every room in this house. I can't believe how great all of the drawers look and how fast and easy it is to try to find something you need right away.
Gramma always said "there's a place for everything". She was right. And by organizing your house from top to bottom, you will save time! It also helped a great deal watching "Clean House". That show has inspired me to get rid of anything you don't need or use.
Also we had some inspectors out spraying for bugs and they had went into our crawl space and said they found a foot of standing water with serious black and white mold. He said we can't wait on this. Well we don't have $12,000.00 to have this repaired. Now that we have the house all neat and clean, repainted, and new floors on, I decided our best bet since we are in such a financial bind, we should buy a house half the cost of ours. (maybe check into these foreclosure homes or HUD homes). I'm going tomorrow to meet with a real estate agent.
As far as saving money, my husband and I sat down and figured out the bills each month. Much to his surprise, he thought we were doing great financially, until I showed him that we spend more then we bring in. He used to have great commission, raising our income to over $100,000 a year. Now it's about half that. So we are now selling his pride and joy, $42,000 truck with very low mileage for only $18,000 and his brand new 4-wheeler for half the cost of what we paid. We decided that we are now being forced to go on a budget and STAY on one.
Since we both need to lose about 50 pounds, we decided we are just going to eat fruit and vegetables, only chicken and fish, no bread, no sweets, no junkfood. So I am guessing after maybe six months, we'll be in a much better financial shape and as well as good physical shape. He said we can't even afford groceries now with this new budget. I also decided we are going to have a garden so we don't have to go to the store for fruit or vegetables.
We are going to start spending our time walking the park every day instead of sitting and watching TV all of the time or going to the stores and buying "things" just because we want them. Another money saver is that we decided our grocery bills will be less then half the cost if we stick to the meal plans. The price of groceries lately is ridiculous.
By Mary from Godfrey, Illinois
Do you have a frugal story to share with the ThriftyFun community? Submit your essay here: http://www.thriftyfun.com/post_myfrugallife.ldml