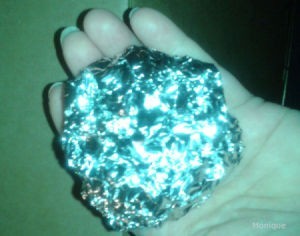 We all enjoy static-free, soft laundry, but dryer sheets are not the only way to accomplish this. This guide is about alternatives to dryer sheets.
Ad
---
Solutions: Alternatives To Dryer Sheets
Read and rate the best solutions below by giving them a "thumbs up".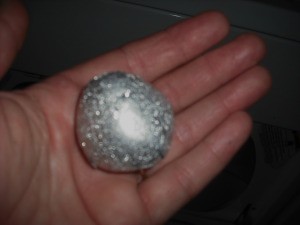 If you don't have fabric sheets or just don't want to buy them, try using aluminum foil instead! Crumple up a sheet of aluminum foil into a ball and toss it into the dryer. It eliminates static cling, lasts a long, long time, and costs practically nothing!
By Marilyn from Colfax, LA
I have been told this before, but I tried this last weekend. I was not happy with my dryer sheets; I would rather not use them. Our sons use them so we have lots of them. Our clothes and towels were not coming out very soft and had a bad smell. So I tried wetting a washcloth with vinegar and putting it in the dryer with the towels.
Wow, when I took them out of the dryer they were soft and smelled so good. From now on I will use vinegar on a cloth.
Source: I read this from a book also called "Jerry Bakers Old-Time Vinegar, Garlic, Baking Soda, and 101 More Problem Solvers".
By Jamish
Toss 1/4 cup of vinegar in your washer. It's a natural softening agent and helps remove soap residue. Then toss clean clothes in the dryer with a large wadded up ball of aluminum foil to act as a conductor to attract the static electricity. When clothes are done, they not only smell good, socks don't stick to the t-shirts, etc.
By 2ggmsmolly from Katy, TX
To save money and time when drying your clothes, instead of using dryer sheets or dryer balls, put three tennis balls in the dryer with your load. This saves you money by not having to buy dryer sheets and cuts drying time in half. The tennis balls can be used over and over. They also make your clothes softer. I do this every time.
By blueeyes27 from Peru, IN
In a pail mix 1 gallon water and 1 cup concentrated fabric softener. dip a sponge or dry washcloth in the liquid, squeeze out the excess and toss in the dryer with your laundry. Seal the pail when not in use. Re-soak the wash cloth when needed. It should be good a few times. Flannel pieces can also be used more than once before soaking again.
By duckie-do from Cortez, CO
Instead of buying expensive fabric softener sheets, I put fabric softener in a spray bottle diluted 1:1 with water, spray Pellon interfacing material or a soft washcloth with about a dozen sprays, and throw it in the dryer.
I use Amway fabric softener which must be diluted but some brands may be OK to use without diluting. (If it doesn't spray easily, it may need to be diluted.) Wash the cloths every few loads to prevent buildup of fabric softener.
If there are a lot of pile fabrics or nylon garments in the wash that collect a lot of static electricity, try putting two or three sprayed cloths in the dryer. For garments that are dried on a line, just swab the surface of the garment with the cloth by hand. This method works especially well for my rubber-backed pile bathmat.
By Judy from Valley City, ND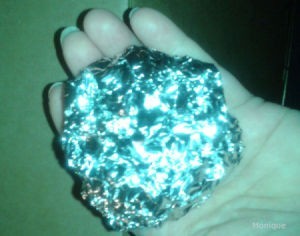 No need for those expensive tumble dryer sheets, just use a ball of tin foil. It works just the same but without the chemicals. If you want fragrance, a few drops of your favorite perfume or essence on a flannel will make your clothes smell wonderful.
By Monique from Somerset, UK., Weston-super-Mare
Avoid using fabric softening sheets in your dryer, because the build up on your lint catcher becomes dangerous and keeps air from flowing properly. You can take your lint catcher out and run plain water through and see where it will not go through after use of these softener sheets for awhile. It becomes a fire hazard. This is not something I discovered. A friend told me to try and it seems to be true.
By Nancy from Shelby, NC
I bought a new dryer and continued using those fabric dryer sheets. This dryer would kick off with the clothes not dry. I was thinking the timer was bad so called out a repairman. He changed the sensor in the dryer and told us those "dryer sheets" had coated it, causing a false signal that turned off the dryer. He told us to stop using them. Now we only use liquid with our wash and no more trouble.
Didn't get the liquid softener into the washer with the clothes? Easy fix is to grab one of those orphaned socks from the pile and squirt a couple drops of liquid softener on it. Throw in the dryer with the load of clothes and voila! I often do this for every load of clothes since I discovered I use much less softener and the bottle lasts a very long time. BTW, if the missing sock shows up, just wash the 'softener sock' and make a pair again.

By cmoore from Poulsbo, WA
Give a "thumbs up" to the solution that worked the best! Do you have a better solution? Click here to share it!
Questions
Here are questions related to Alternatives To Dryer Sheets.
What can I use in place of dryer sheets?

Deb from NE
AnswerWas this interesting? Yes No
Ad
---
---
Most Recent Answer
By Jan 7 18 01/27/20090 people found this helpful
This came from the Duggar Family recipes. Buy a large container of fabric softner and 4 or so inexpensive sponges. Use a 5 gallon bucket with a lid. Pour the fabric softner into the bucket. Fill the original fabric softner container twice with water, pour both into the bucket. Cut the sponges in half and put into the bucket. When you fabric softener, squeeze one of the sponge halves out and throw it into the dryer. Works better than a dryer sheet and is much less expensive! I'm sure it works with the more green fabric softners also.
---
Archives
Thrifty Fun has been around so long that many of our pages have been reset several times. Archives are older versions of the page and the comments that were provided then.
Should I use dryer sheets in my new Kenmore washer and dryer? I seem to remember hearing, some years ago, that dryer sheets caused some kind of dryer damage.