By guest (Guest Post)
December 29, 2008
0

found this helpful
Get a clean small rag or washcloth and place a few drops of peppermint oil on it and put it in the dryer with your clean clothes. They smell great and no chemicals. You can reuse the rag or washcloth just keep placing a few drops of peppermint oil each time you use the dryer.
December 29, 2008
0

found this helpful
You can even dampen an old washcloth with some liquid fabric softener and throw it in with your clothes. It's works the same and you don't have to buy the dryer sheets.
January 4, 2009
0

found this helpful
I first washed my lint filter from my dryer using hot soapy water and dried it well then put it back. I then cleaned the inside of my dryer. This got rid of any dryer sheet residue. Then I started using white cider vinegar in the final rinse of my laundry. No, it doesn't leave any vinegar smell on your clothes when they're completely dried. The bonus is the towels. They're fresh as new and more absorbent because they had a build up residue from dryer sheets. Several of my friends have switched also. Try it! Hope you like it.
January 5, 2009
0

found this helpful
Shaklee makes a product called softer than soft. It's allergen free and you can use it in the washer, or dilute (I think 10 to 1) and spray it on your wet wash in the dryer. Works great!
January 5, 2009
0

found this helpful
You can purchase inexpensive "dryer balls" that go in the dryer with your clothes. They prevent static build-up and fluff the towels. I use fabric softener in the washer, but you could omit that if you liked. I got my dryer balls at a Books are Fun fundraiser, but I am sure they are available at other places. They are the size of tennis balls and are made of some blue plastic. These dryer balls would be especially good for people who are sensitive to the smell of laundry products.
January 5, 2009
0

found this helpful
Is there really such a thing as white cider vinegar, keeper60 or is that white OR cider vinegar? I am a big fan of using vinegar in the final rinse since I first tried it a month ago. But since I couldn't leave well enough alone, I tried the following. If you like a nice,clean smell, you can put lavender buds into your white vinegar and leave them for about a week, shaking often. Then strain out and use the lavender scented vinegar in the final rinse. It gives a light scent without being overwhelming.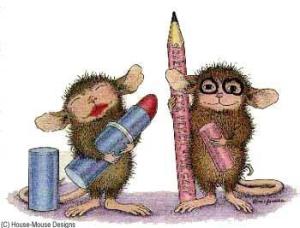 January 7, 2009
0

found this helpful
Somewhere on a Thrifty Fun post a long time ago was the suggestion to take a arms length, or maybe it was two, of aluminum foil, and ball it up. Toss that in the dryer, and it is reusable for just about forever.
January 27, 2009
0

found this helpful
This came from the Duggar Family recipes. Buy a large container of fabric softner and 4 or so inexpensive sponges. Use a 5 gallon bucket with a lid. Pour the fabric softner into the bucket. Fill the original fabric softner container twice with water, pour both into the bucket. Cut the sponges in half and put into the bucket. When you fabric softener, squeeze one of the sponge halves out and throw it into the dryer. Works better than a dryer sheet and is much less expensive! I'm sure it works with the more green fabric softners also.