What can I use in place of dryer sheets?

Deb from NE
Answers
By Angela (Guest Post)
December 29, 2008
0

found this helpful
Get a clean small rag or washcloth and place a few drops of peppermint oil on it and put it in the dryer with your clean clothes. They smell great and no chemicals. You can reuse the rag or washcloth just keep placing a few drops of peppermint oil each time you use the dryer.
December 29, 2008
0

found this helpful
You can even dampen an old washcloth with some liquid fabric softener and throw it in with your clothes. It's works the same and you don't have to buy the dryer sheets.
January 4, 2009
0

found this helpful
I first washed my lint filter from my dryer using hot soapy water and dried it well then put it back. I then cleaned the inside of my dryer. This got rid of any dryer sheet residue. Then I started using white cider vinegar in the final rinse of my laundry.
No, it doesn't leave any vinegar smell on your clothes when they're completely dried. The bonus is the towels. They're fresh as new and more absorbent because they had a build up residue from dryer sheets. Several of my friends have switched also. Try it! Hope you like it.
January 5, 2009
0

found this helpful
Shaklee makes a product called softer than soft. It's allergen free and you can use it in the washer, or dilute (I think 10 to 1) and spray it on your wet wash in the dryer. Works great!
January 5, 2009
0

found this helpful
You can purchase inexpensive "dryer balls" that go in the dryer with your clothes. They prevent static build-up and fluff the towels. I use fabric softener in the washer, but you could omit that if you liked.
I got my dryer balls at a Books are Fun fundraiser, but I am sure they are available at other places. They are the size of tennis balls and are made of some blue plastic. These dryer balls would be especially good for people who are sensitive to the smell of laundry products.
January 5, 2009
0

found this helpful
Is there really such a thing as white cider vinegar, keeper60 or is that white OR cider vinegar? I am a big fan of using vinegar in the final rinse since I first tried it a month ago. But since I couldn't leave well enough alone, I tried the following. If you like a nice,clean smell, you can put lavender buds into your white vinegar and leave them for about a week, shaking often. Then strain out and use the lavender scented vinegar in the final rinse. It gives a light scent without being overwhelming.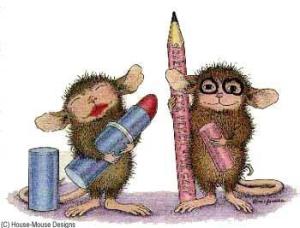 January 7, 2009
0

found this helpful
Somewhere on a Thrifty Fun post a long time ago was the suggestion to take a arms length, or maybe it was two, of aluminum foil, and ball it up. Toss that in the dryer, and it is reusable for just about forever.
January 27, 2009
0

found this helpful
This came from the Duggar Family recipes. Buy a large container of fabric softner and 4 or so inexpensive sponges. Use a 5 gallon bucket with a lid. Pour the fabric softner into the bucket. Fill the original fabric softner container twice with water, pour both into the bucket.
Cut the sponges in half and put into the bucket. When you fabric softener, squeeze one of the sponge halves out and throw it into the dryer. Works better than a dryer sheet and is much less expensive! I'm sure it works with the more green fabric softners also.
October 28, 2018
0

found this helpful
using dryer sheets is like putting a repellent on your clothes.. repellellents stop water from touching your towels like an umbrella so if you try to dry off the water repells and goes somewhere else..when you stop using fabric sheets your towels actually dry you off
Answer

this Question

...
Should I use dryer sheets in my new Kenmore washer and dryer? I seem to remember hearing, some years ago, that dryer sheets caused some kind of dryer damage.

I finally had to replace my old work horse Amanas, I don't know if I should start out using a dryer sheet in each load. Is there some advantage to using the liquid softener?

Ruth Counter from Salt Lake City,

Answers:
Does Using Dryer Sheets Damage the Dryer?
My husband has been fixing appliances for the last 35 years and he can tell you that dryer sheets are not harmful to dryers no matter what make or model. I figure he would know better than anyone! (01/27/2008)

By DEBBIEDJ.
Does Using Dryer Sheets Damage the Dryer?
I stopped using dryer sheets years ago when I read this tip. I pour some fabric softener on an old face cloth that I always keep in my dryer. Just think of the money you save by doing this little trick. Also I keep a big bath towel in my dryer and it helps dry the clothes faster, because it helps absorb water from the clothes. (01/27/2008)

By Tammy
Does Using Dryer Sheets Damage the Dryer?
Dryer sheets can clog up some kinds of screens. I believe it is the kind that looks like thin nylon. Therefore if you have this kind of screen you need to wash it with soap, water, and scrub it with a toothbrush. If the water is going through the screen it is clean. Apparently if it clogs up the little holes it can then heat up the dryer and burn it out. (01/27/2008)

By Har'irt
Does Using Dryer Sheets Damage the Dryer?
I use dryer sheets but have found I can save buildup on my dryer walls and clothing and save money by cutting them in half. Half a sheet seems to work just as well as a whole one to soften and reduce static. I am sensitive to smells and this helps cut down on the mixed aromas from laundry and bathing products. (I do buy unscented whenever possible.)

Sheets do put some buildup on the dryer walls since they essentially are a type of "wax" that coats the clothes. I just take a vinegar soaked (and wrung out) cloth and wipe down the dryer walls about twice a year when I also clean out the dryer hose and machine of lint. Has worked well for me so far. The wiping out is especially important if your dryer has "sensors" to measure how damp the clothes still are. (01/28/2008)

Does Using Dryer Sheets Damage the Dryer?
Each appliance guy will tell you something different. One guy told me they were harmful and another said that was nonsense. Matter of opinion I guess. Some will tell you liquid is bad. That is interesting about the amana's being a workhorse. Mine were always breaking down and I finally got rid of them after 7 years as I was tired of it. No more amana's for me! I just bought new front loaders and they are great. I have not tried the dryer sheets yet, I only use the liquid, but I have cut everything in half (even what HE recommends) and everything comes out beautiful! I would say cut the sheet in half and try that. (01/28/2008)

By
Does Using Dryer Sheets Damage the Dryer?
For years I used the fabric softener on a rag thing but now I use vinegar as fabric softener in my washer and only use dryer sheets occasionally for nylon or other static synthetic clothing. I use vinegar and baking soda for most cleaning around the house now. (01/28/2008)

By Pat
Does Using Dryer Sheets Damage the Dryer?
I used dryer sheets since they came on the market in my Westinghouse dryer which lasted over 15 years and was still working when I sold it and moved to the East Coast. I never had one problem with the dryer (or the sheets). They are used in commercial dryers and serve a lot of other uses around the house, so I wouldn't worry about them. (01/28/2008)

Does Using Dryer Sheets Damage the Dryer?
This is the actual link to Snopes.com. http://www.snopes.com/inboxer/household/dryer.asp

INFO ABOUT CLOTHES DRYERS
T
,P>he heating unit went out on my dryer! The gentleman that fixes things around the house for us told us that he wanted to show us something and he went over to the dryer and pulled out the lint filter. It was clean. (I always clean the lint from the filter after every load of clothes.) He told us that he wanted to show us something; he took the filter over to the sink, ran hot water over it. The lint filter is made of a mesh material -- I'm sure you know what your dryer's lint filter looks like. WELL...the hot water just sat on top of the mesh! It didn't go through it at all! He told us that dryer sheets cause a film over the mesh and that's what burns out the heating unit. You can't SEE the film, but it's there. It's what is in the dryer sheets to make your clothes soft and static free - that nice fragrance too! You know how they can feel waxy when you take them out of the box; well, this stuff builds up on your clothes and on your lint screen. This is also what causes dryer units to catch fire and potentially burn your house down with it! He said the best way to keep your dryer working for a very long time (and to keep your electric bill lower) is to take that filter out and wash it with hot, soapy water and an old toothbrush (or other brush) at least every six months. He said that makes the life of the dryer at least twice as long!

How about that ! ? ! Learn something new every day! I certainly didn't know dryer sheets would do that. So, I thought I'd share!
(01/29/2008)

Does Using Dryer Sheets Damage the Dryer?
I am concerned about our new dryer because my neighbour told me that she had heard that dryer sheets damage dryers. What 1Marilyn! said on January 29, 2008 makes perfect sense. I will wash my lint filter with hot water, soap and an old toothbrush.

I was getting a rash around my underwear line on my legs. My nurse practitioner told me it was due to using liquid fabric softener. She said the liquid fabric softener stops the fabric from absorbing moisture i.e. perspiration. She recommended using a 1/4 cup of vinegar in the rinse cycle instead. That was almost 20 years ago and I haven't bought liquid fabric softener since. I have stopped using vinegar in the rinse cycle also but the rash never returned. We have front loaders now so I just add an extra rinse. It doesn't cost much different since they hold so much laundry I do it less often and the front loader washer automatically adjusts the water levels to the size of each load.

I can't see me giving up dryer sheets because I have been pre-menopausal for some time now and wear a lot of synthetic things to keep cool. I find the sheets control the static and Static Guard doesn't seem to do a thing. I've replaced all my metal hangers with plastic ones years ago.

Thanks for all your information. I'm very glad I was able to find it. (06/30/2008)

By Lorrie
Does Using Dryer Sheets Damage the Dryer?
I have been married 34 years and I have had 2 dryers. My first dryers was fine we moved into a new home and decided to start off with a new washer and dryer so we sold the first and bought the second washer and dryer 22 years ago. I use dryer sheets everyday and have never had a problem. (06/23/2009)

By Teresa Tart
Does Using Dryer Sheets Damage the Dryer?
They might because it is said that your lint screen gets clogged. You need to wash it with dish soap and very warm water and dry well. About once a month, you can put a little water on it to see if it runs through. If not, wash it. (07/10/2009)

By Joyce Pikey