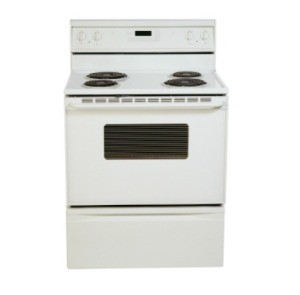 To your horror, that odd odor in the kitchen is the result of a mouse exploring your stove. This is a guide about cleaning mouse urine odor from a range and oven.
Ad
---
Solutions: Cleaning Mouse Urine Odor From a Range and Oven
Read and rate the best solutions below by giving them a "thumbs up".
I want to start by saying that we are clean people. This past winter was very cold because of the polar vortex. To our dismay, we had a visitor that explored our stove. A mouse, eek! To an even bigger dismay, we realized that when we tried to use the oven, it stank to high heaven. To make a long story short, this is how you clean it. Trust us, we tried everything.
Clean the oven thoroughly. Remove broiler drawer and clean underneath that. Slide out oven and clean the floor. You'll be surprised how much a mouse can squish down and get under anything! Now that that is done, it's time to get the stink out. We boiled two pots of 1:1 ratio of water and vinegar in the oven. You will notice it still stinks but bear with it. Start on the broil setting and, after an hour, move to 350 degrees F. Once you notice that the smell is mostly gone, add something fragrant to the water pot in the oven. I used rosemary sprigs and lavender oil. Leave it on for another hour and you should be good to go.
I think the most important part of this is making sure that you cleaned up all the deposits left behind from the animal otherwise you will just be cooking it. (barf) Also make sure you have your windows open and fans going, as it can be overwhelming. Good luck.
Give a "thumbs up" to the solution that worked the best! Do you have a better solution? Click here to share it!
Questions
Here are questions related to Cleaning Mouse Urine Odor From a Range and Oven.
I have a mouse infestation and they somehow got into my oven/range and now when I turn on the oven it smells like mouse urine. I am desperate to figure out how to get rid of them and the scent. We've been trapping and my cat is working overtime! Also, how the heck do I get rid of the scent?
By Linda C
AnswerWas this interesting? Yes No
Ad
---
---
Best Answers
By Carmen Connell [8] 06/11/20120 people found this helpful
I would try cleaning with straight vinegar.
---
By Heather Coffman R. 06/12/20120 people found this helpful
I had the same problem! This weekend I cleaned under the range with baking soda only. I also washed all the drip pans with baking soda. The smell is completely gone! Hope this helps!

Also, we have tried a lot of things to get rid of the mice without success, but I read on another website to try "cab fresh." We found it at Tractor Supply for $15. That was more than we wanted to spend, so I don't actually know how effective it is myself.