There are many ways to use and reuse these food storage containers. This guide contains crafts using Mason jars.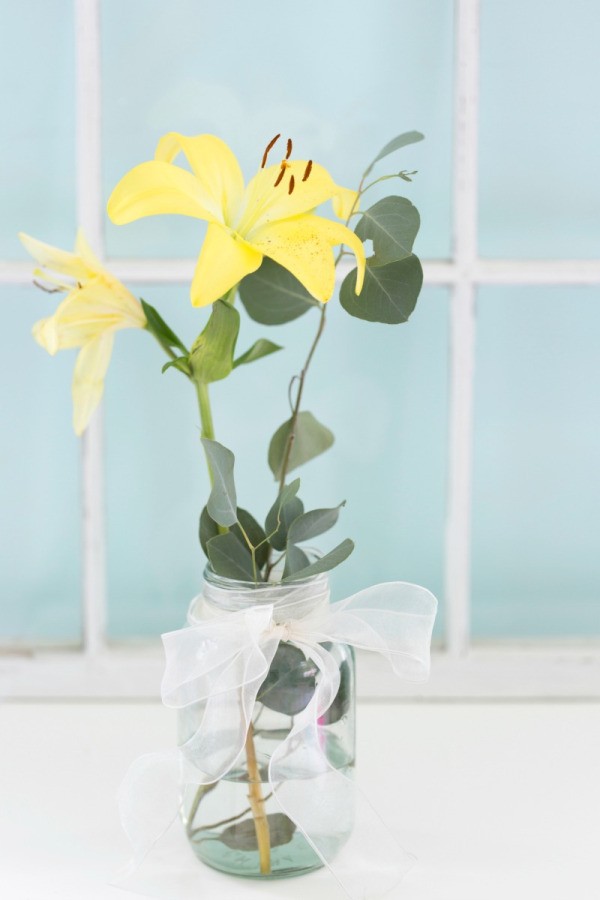 Filter

: All Articles
Sort

: Relevance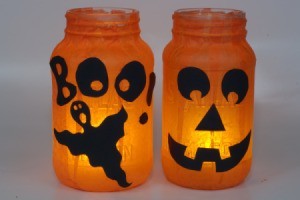 Use a few old Mason jars to make some cute glowing jack-o-lanterns that you can use year after year. This is great project to do with the kids. They love to make funny and spooky faces on their jars. Plus they make awesome decorations on a table or in a window.
Approximate Time: 1 hour
Supplies:
Mason or recycled glass jars
scissors
orange tissue paper
black construction paper
paint brush
Elmer's glue
small plastic cup or dish
X-acto Knife (optional)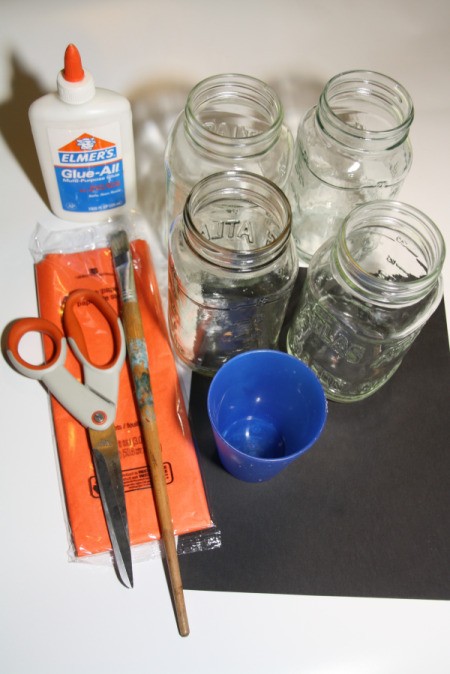 Instructions:
Cut the tissue paper into 1 inch strips. A little wider or thinner doesn't matter. We cut the tissue paper while it was folded. So the longs strips could each be cut down in thirds.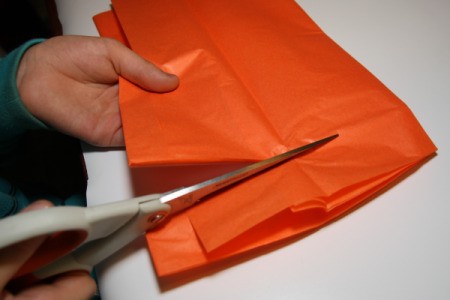 Pour a little glue in your container and add some water into it. I did about a tablespoon of glue with a half cup of water and it was more then enough for this project.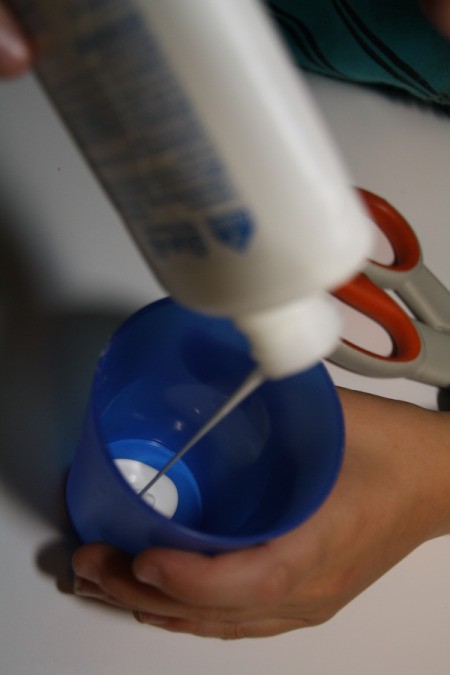 Mix the glue and water with the brush.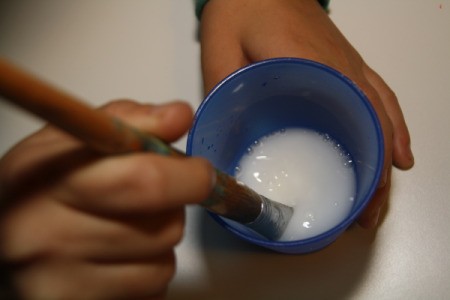 Then, one at a time, lay the strips of orange tissue paper on the outside of the Mason jar and stick them down vertically with glue wash. Overlapping them a little will give your finished jar a more pumpkin like look.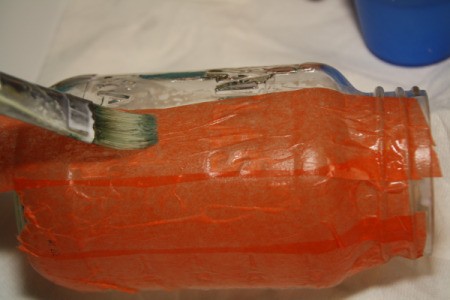 Turn the Mason jar upside down to dry. I used a mat with a couple paper towels on top to make sure no glue got on my table.
Use the scissors or X-acto knife to cut out Jack-o-lantern faces or other Halloween designs.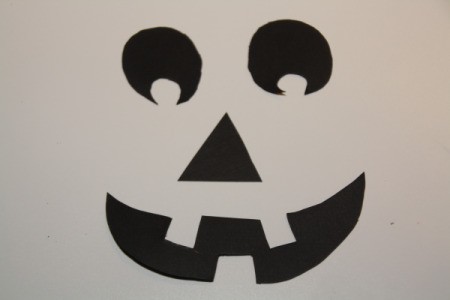 Stick the faces to the side of the orange Mason jars how ever you like. I used my extra glue mixture, but a little dab of glue on the back of each piece of paper would stick them down just as well.
We put LED tea lights in ours so we can set them on our window sill and there is no fire hazard near the curtains. Votive candles would work very well in these also.
Have fun and be creative!
By Jess from Hillsboro, OR
This cute homemade candy dispenser is a fun way to have jellybeans out for Easter!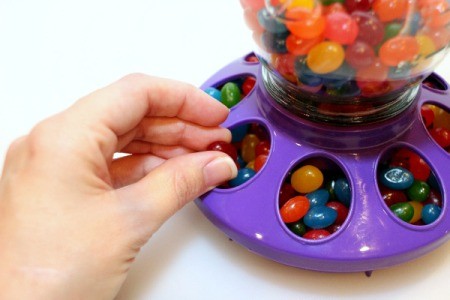 Supplies:
plastic poultry feeder base
narrow mouth Mason jar
2-3 bags of jellybeans (or other small candy)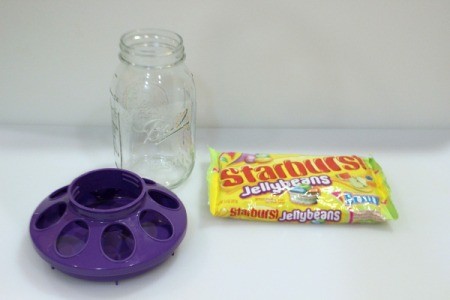 Steps:
Pour the jellybeans into the Mason jar. If you use 3 bags of candy, pour one bag into the dispenser first.
Attach the feeder base to the Mason jar. Enjoy your candy!
The children have been going around to all the local churches VBS programs. This is one of the cute crafts they brought home. Jars, little mason jars, with little splotches painted on them.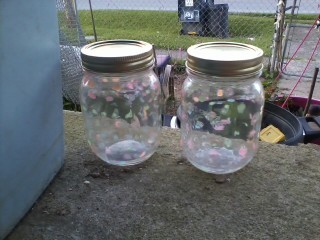 A cute way to have a small herb garden in your kitchen or just outside your front door.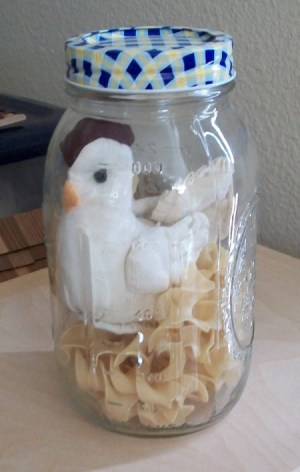 This is too cute not to share. Someone, not me; I bought it, made this for themselves or someone who loves chickens. It's so simple. Take a Kerr or Mason jar, a mayonnaise jar would work too, nothing fancy needed, put in some egg noodles, a small stuffed chicken of your choice, and cap it! You can make a circular fabric topper to really "countrify" it.
I found this for $.25 and couldn't resist. You could also put in Easter eggs and a bunny, yarn and a kitten, shredded paper and a puppy, so you can make cool things for people who love animals. This was probably made in under 5 minutes, and probably for about $2.00, so keep this in mind come the holidays!
Oh! Oh! A witch and pumpkins, a scarecrow and corn, an angel and cottony clouds - wow, now I am all excited!
By Sandi A. from Salem, OR
Anyone have any creative ideas on how to use mason jars as centerpieces at my reception? They are blue perfect mason jars. I was thinking a bouquet with floralytes.

Jenny from Belle Plaine, MN
Answer
Was this helpful?
Helpful?
Yes
I used mason jars at my wedding with whatever flowers I could get my hands on. They were just the clear straight sided ones and I tied a copper ribbon on each one. I thought they were beautiful.
Reply
Was this helpful?
Helpful?
Yes
Read More Answers...
Does anyone have a craft that can be inserted in a mason jar?
By Charlotte
Answer
Was this helpful?
Helpful?
Yes
1) Stuff a small strand (50 or less) of twinkle lights in jar, add some potpourri, a lace doily top and plug in for an aromatic nightlight.
2) Decoupage with thinned white glue anything cut from wrapping paper or a pretty napkin( small pieces work best). You can tear tissue or napkins into random pieces and decorate all over jar. Set a tealight inside or a battery-operated one and it looks like stained glass.
3) Use several on a party table to hold cutlery.Put the "business end" down to prevent spreading of germs.
4) When my gallon of milk gets down to about 4 cups worth, I pour it into a jar. Takes up a lot less room. also I store leftover spaghetti sauce or sauerkraut in a jar.
5) If you live in a farming area, you might find a chicken feeder at the feed and seed store. Its a round pan that a jar screws onto and the chicks poke their beaks through little openings. This is good for a bird feeder or put some M&Ms or other small candy in for people.
Reply
Was this helpful?
Helpful?
Yes
Read More Answers...