Getting Rid of Slugs or Snails in the House
It is upsetting to encounter these slimy creatures in your home. This guide is about getting rid of slugs and snails in the house.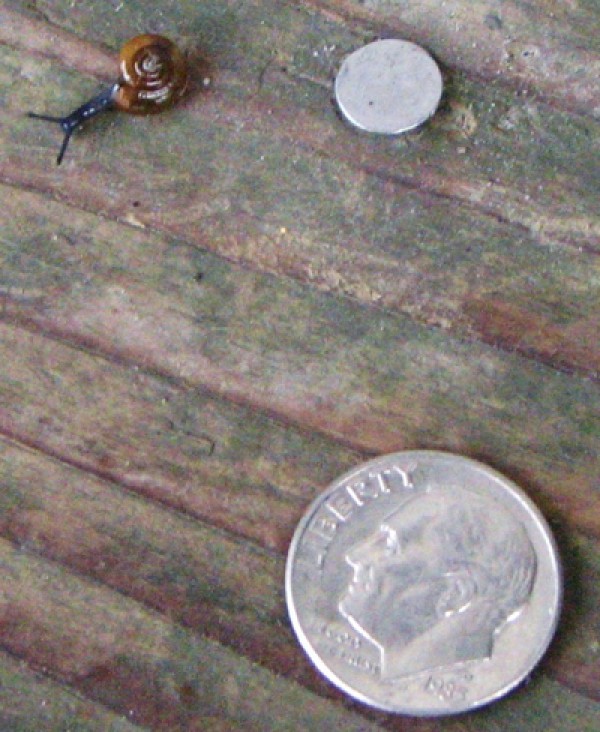 Filter

: All Articles
Sort

: Relevance
Slugs are getting in through a hole in the kitchen floor. I told my parents, but they don't seem too concerned. It was just one maybe every 4 weeks. I went in my kitchen earlier and found four of the slimy things. I am very squeamish and they have caused me to not eat in days. I can't walk through my own home without wearing my ACU boots. Can some one give a way to get rid of them?
By Dave from Seattle, WA
June 26, 2016
0

found this helpful
sound advice but like me the person who asked the question is scared of them. I have a phobia of them and i cant even look at them never mind pick them up!!!
July 16, 2016
0

found this helpful
Snails get in the house. What to do to get rid of them?
Read More Answers...
How can I get rid of slugs? They come in my living room every night and climb over everything and leave their awful slime. I got one the other night so thought that would be the end of it, but no. There must be loads of them! I need some help on this, the slime is driving me mad.
By Rosie931 from UK
July 16, 2015
0

found this helpful
I have been using salt but they are still getting in my home. It doesn't help that my home is severely damp & my landlord says it's just condensation which it's not, he's not damp proofed the house or had the re-pointing done among other repairs that need doing.
Any way I found slugs on my worktops, drawers, cupboards, kitchen sink, bathroom walls, ceiling, in the sitting room, coming up the stairs etc. I have found that spraying everywhere with domestos bleach spray works a treat if sprayed every night xx
October 16, 2015
0

found this helpful
I do this every night, i put salt round the edges of my carpet but they still seem to slime there way round my living room and dining room, i wont walk around my house without hard bottom slippers on incase i come toe to toe with one of the little horrors! Im at the end of my rope as i have 2 dogs and a cat so firstly the fact they could eat them is scarey but then i have to find ways to get rid of them without harming the pooches! Nightmare!
Read More Answers...
Do slugs' slimy trails cause any health problems for humans? They have been coming into my home for a couple of months now. I am at my wits end; I do have a dog as well. Thanks.
By Rita
September 11, 2014
0

found this helpful
I hate slugs, I've been getting them in my kitchen for the past few months and they're driving me mad. I'm terrified that my elderly dog might accidentally eat them, because although they may not be harmful to humans, they are VERY dangerous to dogs. If a dog eats them they can get lung worm which can be fatal.
I just can't understand where they're getting in, there are no holes around the pipes and the kitchen doesn't open directly into the garden, you have to go through either the utility room or conservatory to get outside, so a slug would have to crawl for several feet in order to reach the kitchen, yet there are no visible trails in either the utility room or the conservatory, so WHERE are they coming from ?
September 29, 2015
0

found this helpful
I had similar problem,I have an absolute phobia of these ugly things.......just to realize that my dog (lhasa apso bichon frise mix) and cats use to go out sit or lay down and the crafty slimys would hitch a lift back through the flap and into the house...!?.....I use to find them in the dog/cat bowl....
Read More Answers...
Recently I've been encountering these creatures in and around my bedroom bin. I could see the trails and it seems like it makes quite a few around to it, but doesn't leave a trail of where it comes and goes. I've chucked them away twice and today there were two of them. They come out snuggishly when it's quiet in the room. Is it my bin, or due to a spillage of beet in my bin?
It's just annoying.
By Nikesh from London
April 7, 2015
0

found this helpful
I know this is an old post but I recently came across the little slime trails left by a SLUG not a maggot. They come out during times when it's wet, damp and are found in homes. Has nothing to do with cleanliness of your home but the moisture around or underneath your home. I have no problem treating for them I just would like to know where they hide? I work nights and I guess it or "they" come out when I'm not around but the trail isn't much help, I just would feel better if I knew it wasn't still in the house or it will die after so long? If so I won't look in every inch of the house I'll just treat for anymore incoming slugs?
July 18, 2016
0

found this helpful
Us Brit's don't have garbage cans. We can have bins throughout the house! I'm curious though as I also thought Beets was a US name for beetroot. Why on earth do you think someone might be confusing slugs with totally different horrid things and question that they get in the house after comments by everyone on this thread?
Read More Answers...
Please help. A week or 2 ago I woke up to find snail trails on my front room carpet. I have put dishes with salt and beer (Carling), but they just went around the dish. Then I put salt down around the dishes, that didn't work. I have a dog and 2 cats and don't wanna put poison done in case it harms them. I woke up this morning to find it's trail leading to the back of my TV but I've looked everywhere and no sign. I'm getting pretty fed up :-(
By Kerry
August 27, 2013
0

found this helpful
Just to make people who are not aware of how dangerous slugs are when it comes to your pet dog. It's not just the horrid nasty looking trail it leaves around your house, but they are so dangerous; it can kill your dog.
October 19, 2013
0

found this helpful
Slugs, snails and ants will not cross a chalk line so put a chalk line across your doorways, windows and check for any other possible entry holes and chalk them.
Read More Answers...
I have slugs in my kitchen. I don't just want to kill them - I want to be rid of them. How do I do this? They climb up into my silverware drawer, my cupboard where I keep my pots and pans and now they are bold enough to be on my back door. I live in a very moist area due to the fact that I am near the water, a lot of mold and moisture. How do get rid of these disgusting creatures?

pms6474
July 16, 2015
0

found this helpful
I've tried salt everywhere but seemed like a losing battle. I find slugs all over the ground floor of my house. I know use a bleach spray (either flash, parazone, domestos). I have even used sterilising fluid around the home.
August 16, 2015
0

found this helpful
I have had them too, and it is a shock, especially the large leopard variety! I have concluded they are getting in from under my floor somewhere. I tried salt at door, but my mum said salt burns them and is quite cruel. A better way and simple and works is to crush up old egg shell and leave it in a thin line at your front door they don't cross it. As for getting in my kitchen I picked it with a trowel and put in an envelope (all I could find) then went outside to find another 5 of the big boys. I threw the envelope (open) far away onto waste ground! However heard that these big guys have homing instincts and go back to the place they were born! never get rid... but eggshells and copper tape really helps! They are actually an amazing creature if you google it more understanding less hate will get you further.
Read More Answers...
Every morning when I get up there are these snot-like trails on my living room carpet. It's easy to wipe off, but I have an eighteen month old grand daughter that plays on that carpet and I am worried that she could catch something from what the snot might leave behind, even when cleaned off. If someone could tell me what to do, for instance is there a spray or something that will deter whatever it is slug or snail, I would be very grateful.
By Stuart .G
June 7, 2012
0

found this helpful
If this was happening outside, I would suspect snails. What could possibly be causing the trails?
June 16, 2012
0

found this helpful
Snails like places that are damp and shady. I'd be asking myself if the flooring in my home were too wet or not. In my basement family room, I run a dehumidifier, but an air conditioner would work too.
I think the best way to get rid of insects or animals is to remove their food source or conditions necessary for life.
Good luck
Read More Answers...
Every morning we are getting up to find slug trails at our fireplace. I have also seen snails there. What do we do too stop this?
By James
January 5, 2015
0

found this helpful
They don't like to crawl over copper. You could try using copper tape at the top of the chimney or wherever they are getting in.
I live in a ground floor apartment and have a dog, so salt in my carpet is out of the question. I find them in my kitchen and I know they are harmless, just gross. My complex can't figure it out and the bug man can't either. Any suggestions that won't harm my dog? (He's just a puppy.)
By Laura from Charlotte, NC
November 15, 2011
0

found this helpful
Pour beer in a bowl. Sit it on the floor and the slugs will crawl in it and drown. Works every time.
From Dale in Houston
November 15, 2011
0

found this helpful
A gardening specialist said that altho beer works, it also attracts slugs from a broader area.
I would like to know what can I use to clean my bathroom wall. I'm working and we are a family of 6 so time for is limited and I don't have a lot of energy, as I'm the only woman in the house. The small snails come from the joints between the gaps of the wall and the bath. I tried to close them, but the snails came again. I have a feeling I may need to break the wall and see where they coming from.
By Mavis M.
September 8, 2013
0

found this helpful
Put down the hammer and get some foam insulation in a gun. It's called touch and seal and you need a caulking gun but for smaller jobs, you can get the cans with a straw like attachment. Find the hole, seal it and nothing will get in not even air.
If you leak is too hard to get to, you may have to open the back of the wall outside.
Try keeping rock salt which doesn't melt around the affected area. I hope that helps.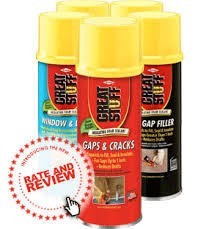 I am in a rented property that has a slug problem in the lounge. Will the slugs harm my furniture? I have a leather sofa, wood furniture, and soft furnishings.
By Gail
June 20, 2013
0

found this helpful
My answer in my garden was to place saucers or paper plates with beer in it the slugs love beer and it kills them. it is messy but it is fatal.
I live in an upstairs apartment that is kept very cool and dry year round and until last week I've never even seen a roach in my apartment. All of a sudden, I am finding these tiny light pinkish slimy things here and there, and now in my bed. Yuck!

I remembered what roaches look and feel like as adults but never have seen these snot size slimy cool wet ones though. I found them here and compared them to the pictures, I think they are baby slugs yet I can't find an answer as to why I have suddenly been infested with them or where they could be coming from. There's not even a slim trail nor any adult ones anywhere. I have searched my entire place and no signs of any slugs big or small. Where are they coming from and how did they get here?
By guest (Guest Post)
Flag
September 17, 2008
0

found this helpful
They could be fruit fly larvae or termite eggs. Is it possible a piece of food is stuck some where you can't see?
© 1997-2016 by Cumuli, Inc. All Rights Reserved. Published by
ThriftyFun
.
Page
generated on July 22, 2016 at 8:03:30 PM on 10.0.0.67 in 814 msecs. Use of this web site constitutes acceptance of ThriftyFun's
Disclaimer
and
Privacy Policy
. If you have any problems or suggestions feel free to
Contact Us
.