There are often leftovers after a roast dinner. This page contains recipes using leftover roast.
Filter

: All Articles
Sort

: Relevance
This is a guide about recipes using leftover pork roast. Leftover pork roast can be reserved in a variety of ways.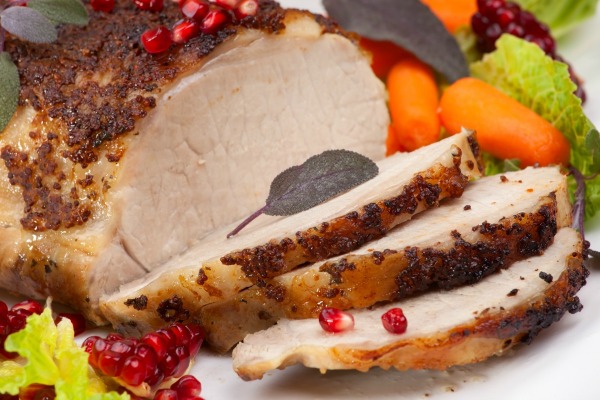 What can I do with leftover pork?
By robinski41671 from Herkimer, NY
Answer
Was this helpful?
Helpful?
Yes
I never have pork roast left overs because sooner then I can get to use it it is gone on pork sandwiches. LOL!
Reply
Was this helpful?
Helpful?
Yes
Read More Answers...
No one at my home likes dark meat or leftovers for that matter. I learned to get around that by taking leftover dark meat, or any leftover vegetables from a roast, and throwing them in the food processor. This is a great way to "fool" the family, and add flavor at the same time. I often add grated carrot, chicken or beef stock, and this to brown rice, for example. It really is good, and so cheap.
By nunley10 from Huntington, WV
When making Sunday roast, buy one large enough to make roast beef sandwiches with the leftovers. On another night make roast beef soup with leftover vegetables. Have it all the same week or freeze and save it for another time.
By Cathy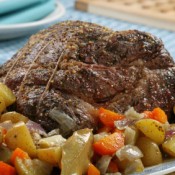 I buy roast on sale and then cook it New England style, for one meal. The next day I make soup, chili or enchiladas for the next day or freezer. It gives us lunches and dinners for nearly a week that way. (Not all in one week however.)

By Nicole
An idea for a leftover pot roast is one that my grandmother, mother, and now I use: Cut up or shred some of the beef and save it for the next day along with some potatoes and carrots (as little or as much as you like). Grandma calls it "hash".

Cut 2 slices of bread into small squares, melt a little margarine in a large skillet. Lightly brown the bread, add the beef, cut up potatoes, and carrots, and anything else you'd like to throw in. While this is heating through, beat 2 eggs in a bowl then add it to the skillet. Cook 'til the eggs are done. It may not sound great, but it sure is delicious. Stretch the recipe a bit with some throw-in ideas: green beans, corn, peppers, onions. Enjoy!

By Lori
Comment
Was this helpful?
Helpful?
Yes