Repairing a Bread Machine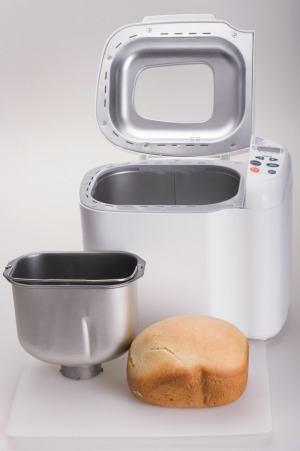 When your bread machine stops working properly, the question is whether it can be repaired or if you need to buy a new one. This is a guide about
repairing a bread machine.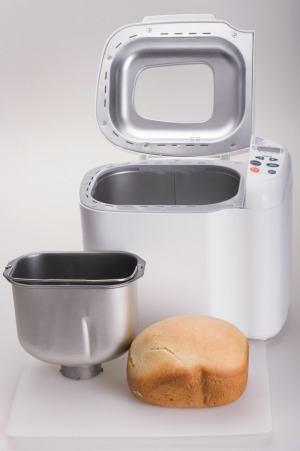 Questions
Ask a QuestionHere are the questions asked by community members. Read on to see the answers provided by the ThriftyFun community or ask a new question.
My Sunbeam machine doesn't warm up, so it doesn't bake anymore. I used to make french bread with it numerous times. Now when I touch the top of it while going through the french bread cycle, it does not warm up as it used to when it was baking. Does anyone know if this is something repairable or will I need to get a new one?
Thanks
January 17, 2017
0

found this helpful
I also still use my old bread machine for french bread as it does a great job but I do expect it to quit on me anytime now.
Your machine may be past its usable stage so I would agree with the suggestion to look for another one. Thrift stores and church sales are really good places to look as not too many people are using these machines any more.
I have seen these for free on Freecycle and some time ago, on Craigslist but you can also place a free ad in either of these stating that you are looking for a bread machine. Just be careful and do not give out ANY personal information.
If you do not frequent thrift stores try looking for locations on the Internet and give them a call before making an extra trip. Goodwill generally always has several for sale - cheap.
January 18, 2017
1

found this helpful
In the world that exists today, it is often more expedient to just buy a new one, but in case you are a thrifty DIYer, you could, via differetnt online tutorials such as this one (https://youtu.be/qW50t3BGIeo) fix it yourself.
And you can buy parts on ebay - http://www.ebay 175778231/g.html
January 18, 2017
0

found this helpful
1 800 458-8407 is the number I found to your company so you can ask them directly :)
Read More Answers
My wife borrowed our daughter's Oster 5838 bread machine and used it for rolls. She went to use it tonight for more and now the beater paddle won't turn. The shaft in the pan that drives the paddle will not turn. My wife also has an Oster machine and the shaft in the pan of her machine turns by hand. Is there a bearing or 2 in the pan that can be replaced? I see a snap ring on the bottom of the pan, so it looks like it can be taken apart. Are the bearings available?
Related Content
(article continues below)
November 20, 2016
0

found this helpful
Best Answer
The timing belt probably broke. I had a similar incident with a bread machine and this is what I did to fix it. Remove the pan and turn machine upside down. Unscrew the 4 rubber feet from the corners and use a screwdriver to remove the bottom screws. Take the metal bottom plate off and take your machine to your local auto parts store and "try on" timing belts until you find one that fits snugly. Put everything back together and you should be good for another 20 years.
I was given a automatic breadmaker. The machine is new, but never heated and never could make bread. I also failed to make bread and I have much interest in doing so if I can get help with my machine, if they can fix it.
I await your response.
Thanks.
By Elena F.
November 16, 2013
0

found this helpful
I cannot tell you how to fix your bread machine, but if it will go through the mix and knead cycles, you can make bread even if it doesn't heat. My bread machine works, but I have not used the heat cycles for years. I set it on the dough cycle.
As soon as it kneads the bread, I remove it from the machine and place it in a greased bowl, cover with a towel and let it rise until double in bulk. Then shape it into a loaf, place it in a greased loaf pan, let it rise again until just an inch or two above the edge of the pan. Bake it in a 375º oven for 30 minutes or until golden brown. Remove from the pan and wrap in a towel to cool.
My all in one machine turns on and beeps, but does nothing else. I have tried holding the start button in longer. I also tried pressing button 2x but nothing. No turning sounds either. Any ideas before I pull it apart?
September 28, 2015
0

found this helpful
The Black and Decker website customer service can help you:
http://www.blac 6.1.1.utmcsr=aol|utmccn=(organic)|utmcmd=organic|utmctr=black%20%26%20decker%20website&__utmv=-&__utmk=211300566
I have a Toast Master bread machine, Model #1197s. When I hit the start button it will not start.
By Tony
October 31, 2014
0

found this helpful
Not sure on how to fix it but I see them all the time at the Goodwill and Salvation Army. Of course I live in a pretty good size city. Bread machines are one of those items people buy but very rarely ever use. That's why you can get them very cheap at the thrift stores. I always wait until they have the specials. I've bought them for as low as $1.29 just for a better pan (like new) and paddle. I bought it, took at the pan and paddle and donated the machine back. I have 3 machines now. Have to take one back one of these days.
My WelBilt bread machine has stopped working. When I turn it on the paddle moves just a bit and no more. What does it need?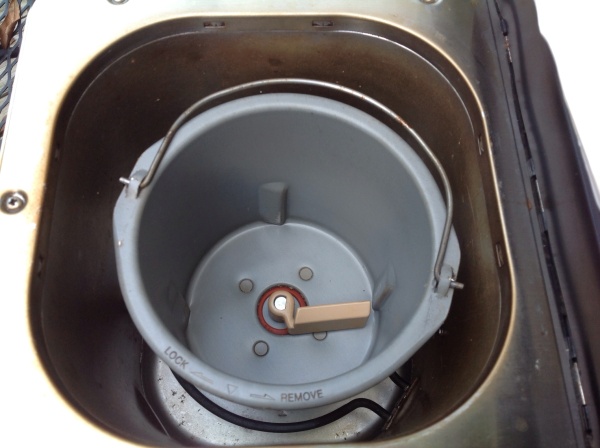 By Martha H. from Selma, AL
September 4, 2014
0

found this helpful
Sometimes mine doesn't turn and there is dried dough under the paddle under the canister. Soak the shaft with a damp to wet cloth then take an old toothbrush and scrub to remove the crust.
I have Philips 9040 bread maker.
It does not start kneading even it is cool and even after delay timing.
By anbeb
My bread pan keeps popping out of the cradle during the kneading time. Is there any way to fix this?
By Catherine
I have a new Hitachi HB-B101 bread machine that has been sitting for 2 years. I tried to use it today, but it will not knead.
By Laura
I purchased a used older model Welbilt bread maker. The machine only cycles up to kneading. Is there a way to get the machine to cycle through rising, baking, and cooling?
By Winston
November 14, 2011
0

found this helpful
Unless you have arthritis in your hands or other problem with your hands, I wouldn't worry about it. That is all I use on my bread machine then I take it out, shape it, put in a bread pan, let is rise covered in an area free of drafts then bake in 350° oven for about 25-30 mins - it depends on your oven. I find 30 mins is better as it then gets browned a little more on sides of loaf. I do not like the machine baking it as it is too dense, & so small whereas doing it my way yields a much bigger better tasting loaf.
My Hitachi#HB B201 won't knead. Is it repairable?
By William
April 2, 2015
0

found this helpful
It could be a number of issues - my first guess would be a broken belt. You can check it by unscrewing the screws in the legs of the machine, then the other screws holding on the plate. After removing, look at the belt. If it is broken, sometimes you can find a replacement like I did on eBay. It may also have just come off. If so reattach with the nubs on the outside. It is also possible that your kneading blade (assuming you attached it!) is stuck in the pan. If so, soak it until it can be removed, then start a new recipe. Or it is possible the kneading blade shaft has lost lubrication and soaking the blade won't fix it.
You can google how to re-lubricate it. If your kneading blade is not moving at all-you can test it by starting a bread cycle with no ingredients and observing with a flashlight showing into the window-if not moving STOP the cycle because you will likely break the belt. All of this is assuming your circuitry in the machine is working.
My Hitachi auto home bakery HB B201 stopped working. It stopped working after smelling like hot wires. There could have been a power surge. The control panel seems to work as it counts down the process, but no heat or motor moving. Any ideas on how to troubleshoot this?
By Blake
How do I repair a Regal Kitchen Pro model K6725 bread machine? It worked fine for years, but now the spindle that is supposed to turn the spatula won't work. The motor sounds fine when turned on and the spatula can be manually turned with no problem, but won't turn with motor running. Is there a belt in the bottom of the unit that may have broken or come loose?
By Nancy from Maypearl, TX
December 3, 2009
0

found this helpful
My advice is to try to find someone who fixes small appliances...they may not advertise, but ask at your local thrift store if they know of someone.
When our bread machine spindle broke after a long time of use and I couldn't find a repairman, I put an ad in the local paper wanting an unwanted bread machine and got several calls (mentioned it to my brother who said he had one he got at a garage sale and had never used so I now have one that's a different brand but still can use the previous recipe book). So, ask around. Unless you know how to substitute parts in small appliances you'll probably be frustrated trying to repair your present one.
You are viewing the desktop version of this page:
View Mobile Site
.
© 1997-2017 by Cumuli, Inc. All Rights Reserved. Published by
ThriftyFun
.
Page
generated on March 22, 2017 at 7:30:57 PM on 10.0.1.166 in 1 seconds. Use of this web site constitutes acceptance of ThriftyFun's
Disclaimer
and
Privacy Policy
. If you have any problems or suggestions feel free to
Contact Us
.