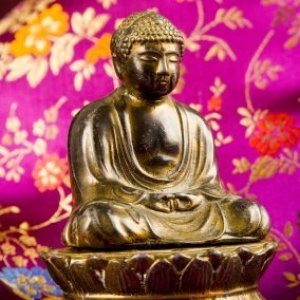 Cleaning your brass items can restore their color and shine. Making your own brass cleaner allows you to use ingredients that are not as harsh as store bought cleaners. This page contains homemade brass cleaner recipes.
Ad
---
Solutions: Homemade Brass Cleaner Recipes
Read and rate the best solutions below by giving them a "thumbs up".
Use equal amounts of Coca-Cola (Pepsi and sugarfree don't work) and ammonia mixed together and wipe brass with a cloth or cotton ball.
Source: Mom
By IQD2 from Midwest
Give a "thumbs up" to the solution that worked the best! Do you have a better solution? Click here to share it!
Questions
Here are questions related to Homemade Brass Cleaner Recipes.
I am looking for a homemade cleaner for brass.
By Holly from Lancaster, WI
Ad
---
---
Most Recent Answer

By Ann Lopez05/02/2010
You can use some vinegar mixed with salt (ingredients found in the ketchup suggestion below) :)
A friend and I have been trying to find the easiest way to clean brass with no results. It is not copper, but brass. Thank you.
By Bill
Ad
---
---
Most Recent Answer

By Deanj06/10/2012
Brass is about 70% copper and 36% zinc and a bit of lead. Go to google.com and type in how to clean brass. There are several methods. All say wash in warm soapy water.
Can anyone tell me about using potash as a cleaner for tarnished brass?
By Wayne
---
Most Recent Answer

By Spacecase [11]04/06/2012
Your better off using Rottenstone instead. Potash might be a little too coarse. That is once you have removed the clear sealer most have on them after final factory polishing. If the clear coat isn't removed, you can polish and clean till blue in the face with little accomplishment.

I remove it fairly easy using Easy-Off Oven Cleaner. The fume free in the blue can only (not harsh on my hands). I spray it all over the brass item, then place the item in a plastic bag . Let it sit for about an hour, depending on how tarnished they are. Afterward I just rub off,rinse well, then polish using Wright's Brass Polish. Use the rottonstone on items where a high gloss polished finish is wanted.
I have 100 pieces of brass to clean. I'm looking for a solution I can make so this project won't take forever. I would like to be able to soak the smaller pieces and then polish.
By Regina M.
---
Most Recent Answer

By Joyann03/31/2012
You can mix one part vinegar with 10 parts water. Soak the brass about 30 minutes. Remove from the solution and rinse.
What is a simple recipe for a brass cleaner for trays, candlesticks, boxes, etc.? Thanks.

By Holly
---
Most Recent Answer

By Elaine [129]01/27/2012
If you want to take built up residue off, catsup works great. Another thing that works very well is a product called "Brasso".