Whether you buy in bulk or make it from scratch, every dog needs to eat quality dog food every day. This is a guide for saving money on dog food.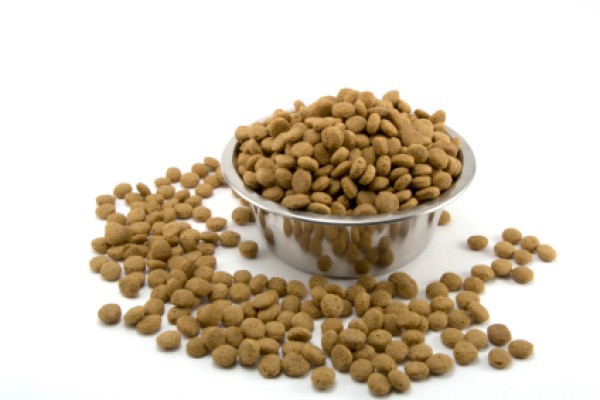 Filter

: All Articles
Sort

: Relevance
One of my dogs has an allergy to corn grain. For many years I thought she was just really itchy from fleas. I would comb her every night, sprayed the yard, and had her on Frontline Plus, and she still chewed on herself and had an awful coat.
Without going into much detail, I changed her to lamb and rice food, and she now has a gorgeous coat that is super soft and thick. The only problem was my other two dogs were absolutely positive that Rosie was getting something so much better than they had. So now all 3 of my dogs now get lamb and rice, which is pretty darn expensive.
I went from paying $22.00 for 40 pounds of dry dog food to $50.00 for 35 pounds of dry food. I tried all different brands of lamb and rice, and the only difference was some were more expensive than others.
I met a lady in the grocery store who told me that she buys her dog's food at the same place she buys her horse feed, so off I went to the Mill and bought a 40 pound bag of Diamond Lamb and Rice for $27.
My dogs love it and I noticed an even bigger difference in all their coats. I have to admit it was a very fascinating place to wander around with all sort of animal, farm, and gardening supplies. Their prices were half the price on the same items that I use to buy at PetSmart.
I don't know if there's a technical name for places that sell horse feed but I was completely overwhelmed with all the cool stuff. I sort of felt like I was stepping back into the 60s, and I'm really looking forward to the next time I need to go buy some more dog food.
By CaroleeRose from Madison, AL
We have two large breed dogs and so it does get quite expensive to buy dog food at times. We don't like to buy the generic brands because they are full of nothing but filler. Even though they may get full, it takes more of it to fill them up than the more expensive, higher quality brands. The higher quality brands are so expensive, though, that I have found a good alternative. Try buying your dog food from a feed store. They carry several different brands and they usually very good quality and a much better price!

By Robin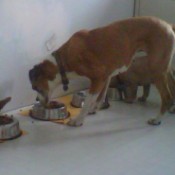 I have a 13 year old Boxer (who thinks she is 5, very playful still) and I have 2 Frenchies, 8 months and 1 year old. Buying three different kinds of food is breaking me. All three of them seem to hate dry food. Is there anything out there all three of them can eat, or is there a homemade food I can make and give to all three of my females?
Help please!
By Shery from Inglewood, CA
Answer
Was this helpful?
Helpful?
Yes
Feed and seed store. Diamond lamb and rice. about $25. Really good food. No corn, wheat or soy. Clean food. Lots of inspections. Well balanced.
Reply
Was this helpful?
Helpful?
Yes
Read More Answers...
Yahoo! I am riding high! The reason is, I am getting dog food for almost nothing! It really pays to hang on to those high-value coupons! A dog food manufacturer put this one out a couple of weeks ago. It is good for a free four-pound bag up to $5 OR $5 off an 8-pound or larger bag. At one store they didn't carry the 4-pound bag, and the 8-pound bag is $7.99. But at the second store, they had the 8-pounder for $5.19! Needless to say, nineteen cents for eight pounds of good name-brand dog food is a deal!

I don't know how long this price will hold. It's still good today, Wednesday, which means it will be on until next Tuesday for sure. I will give them time to re-stock and then go back. Also, we're going to Twin Falls this week, and there's a store from that chain there. I happened to catch the newspaper carrier at the recycling dumpster and have done a little creative pearl diving. As a result, I came up with 62 of those coupons. Let's see, 62 coupons times 8 pounds is 496 pounds. And there was a free chocolate bar coupon in the same insert. Yeah, I still have to pay the tax, but it's worth it. I guess we can feed old Teddy AND ourselves this winter!

Coreenhart from Rupert, ID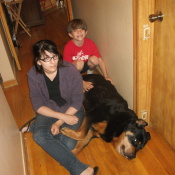 While I wish I could have afforded the top of the line for my dog, but I could not. We fed our Rottweiler a store brand dog food comparable to the major name brands. Now, Rotts eat a lot of food and we fed him no table scraps.
My baby lived to be 10 years old and then we had to put him down due to cancer. I can't blame the dog food, because prior to his death, he was never sick in his life. I raised him since he was six weeks old. The picture I uploaded was taken on the day that he passed away. Beautiful dog.
By Alison from Warren, MI
Where can I buy Pedigree Complete Nutrition adult dog food in bulk, with free shipping?

Thank you.
HW
By Howie from Van Nuys, CA
Answer
Was this helpful?
Helpful?
Yes
Really lousey food. Check internet about euthanized cats/dogs being part of the protein (including the poison used to euth them) check all purina and grocery store pet foods. 95% of them are loaded with corn which is a health menace. Go to specialty store like a good groomers. Spend more on their food per pound but less at the vets plus the animals seem to require less of the good food because nutritional needs are met and their system is not crying out. Good home recipes are available on the internet. Lots less expensive and so much better if you care about your pet.
Reply
Was this helpful?
Helpful?
Yes